Why did you decide to volunteer abroad with ROV in Cambodia?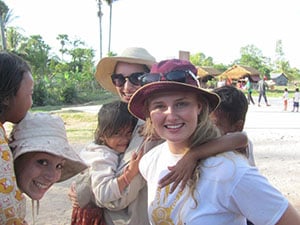 Lianna: I decided to volunteer abroad in Cambodia with ROV because I really wanted to give back to the community, and I felt that this program would certainly help me do this. I also really wanted to learn how other people live and this program certainly helped me realize how much I take for granted in my day to day life.
What advice do you have for future volunteers in Cambodia?
Lianna: My advice for future volunteers would be to just go and enjoy the program, and get involved with every task you do because it is definitely worth it! It may seem hard or unappealing to you at first, but it will mean the world to the people you are dong it for. Always have a positive attitude towards everything and broaden your horizons a little; try something new! It makes the experience a million times better!!
What made this experience unique and special?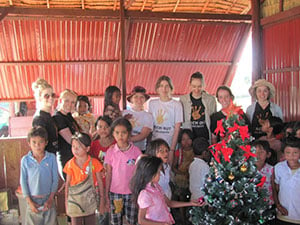 Lianna: What made this volunteer abroad experience special to me was the fact that I went with an amazing group of girls, some of whom I already knew before the program, and also the fact that everyone in my group was willing to just get in and do the work, no questions asked, which I believe is what a volunteer experience should be about. It's about others, not yourself! We also had the most amazing group leader, he just made me feel safe and tried his best to make the experience enjoyable for everyone in the group.
How has this experience impacted your future?
Lianna: This program certainly changed my outlook and attitude towards my life, and it really helped me appreciate everything that I have been given throughout my life. It really helped me grow up and realize that all of the little things that may have seemed like the end of the world were actually nothing compared to what most of the people we helped were going through or had gone through.