Why did you decide to study abroad with CEA?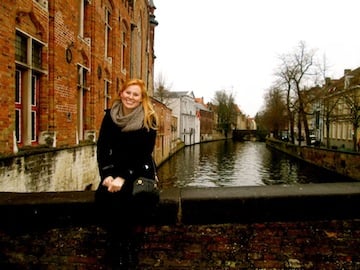 Jennifer: I decided to study abroad with CEA because of its reputation among older people I knew who had chosen it in the past. Not only had they enjoyed their experiences with the program, but certain courses offered by CEA Paris are accepted by UC Berkeley as elective credits.
In addition, I found the classes that they offered to be culturally enriching, and I was attracted to the excursions that are included in the program cost.
What made this experience unique and special?
Jennifer: My study abroad experience was made unique and special by both the city of Paris and the friends I made here. This semester CEA had a large amount of UC Berkeley people attending the Paris campus, which I enjoyed because I was able to meet people who I didn't formerly know at Cal, as well as other students in the CEA program who regularly go to other American
universities.
Furthermore, I have completely fallen in love with the city of Paris. It has so much adventure and beauty to offer that despite living there for five months, I definitely do not feel like I even scratched the surface of things to see and do.
How has this experience impacted your future?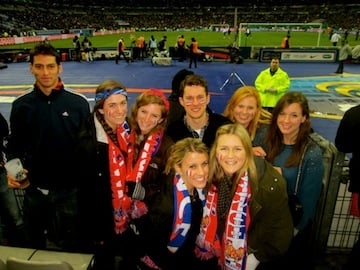 Jennifer: This experience has impacted my future in that it has made me more receptive to how other people see Americans, and what parts of French culture I like and dislike. I was in a restaurant one time and a large group of American teens came in and were incredibly loud and obnoxious that it almost made me want to cringe.
Personally, this experience hasn't necessarily made me selfish, but it has taught me to make my own decisions about what I want out of my experiences, and life, and become a more independent person.
In order to see whatever monuments or sights or eat whatever foods you want to eat, you have to be willing to go after things on your own to customize your abroad experience. Thus going abroad has allowed me to enjoy doing things on my own in order to have the exact experience I want.
If you could do-over one thing, what would it be?
Jennifer: If I were to do one thing over again, it might actually be to go abroad in the Fall. Paris had an unusually cold winter/spring which prevented my friends and I from being able to do outdoor activities, which are what I enjoy the most. When it started to be warm in late April for about a week, we had nice outdoor picnics in front of the Eiffel Tower and walked along the Seine and other amazing fun things. However, May was cold again so those activities were put on hold. While seemingly insignificant, the rain and wind can wear on a girl.