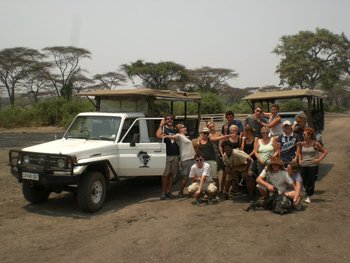 Why did you decide to volunteer abroad with Legodimo Wilderness in Botswana?
Floris: At Legodimo I had the choice of staying for one month. As it was my first time truly going somewhere on my own, I wanted to get a taste of the project first. That month went by so fast that I decided to return later that year. This time I stayed two months and, like the first time, it went by way too fast.
Describe your day to day activities as a volunteer.
Floris: Activities start between 6:30 (summer) and 7:30 (winter) in the morning. It might seem early, but you'll have little trouble getting up. I used to be in bed by 10 PM at the latest. The morning work ends at 10:30, at 12 you have a lunch which is made for you (of course you are free to help the staff) and the afternoon activity starts at about 14:30. The staff plans a good combination of physical (road building, fence removal, etc.) and more relaxing (bird watch or animal registration drives) activities. The evening activity ends at about 17:00. Dinner starts at 6 around a campfire and is very enjoyable.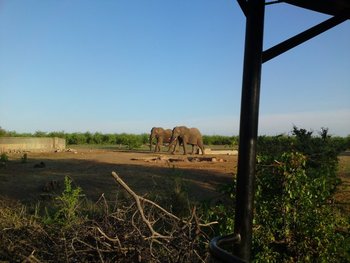 Ten years from now, what's the one thing you think you'll remember from the trip?
Floris: The couple that leads the project are two of the best people I ever had the pleasure of meeting. Along with the rest of the staff, they work as a team and devote their life to this project, which makes it all the more unique. There are various specific memories that I will never forget: spotting wild dogs, leopards, and hearing lions and elephants at night. I could go on and on, but it's best if you experience it yourself!
What did you wish you knew before going to Botswana?
Floris: If you go during the winter (which is summer for the northern hemisphere) it might get cold during the night, so make sure you have something warm with you for the evening and night!
What was the hardest or most challenging part of your experience?
Floris: Sometimes volunteers form their own small groups (the French stick with the French, British with the British, etc.); it's not a rivalry or anything but people just tend to stick to a familiar environment. Although it might seem like a challange, if you're up for it, try breaking this barrier for yourself and the other volunteers!