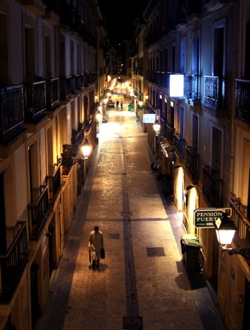 Why did you decide to study abroad with USAC?
Brian: I think honestly it was a matter of convenience at first. The office is right on my home university campus and I passed by it almost every day and had gone in a few times to check it out. The workers in the office were pretty friendly and I had gotten a few of their program books over the years but never applied, mostly because I would get nervous about leaving the U.S. and I wasn't sure where I wanted to go. I was required to take 4 semesters of a language for my degree and during my 4th semester I realized how much I actually enjoyed learning Spanish and that I needed to travel abroad if I was going to actually learn it. I had a friend going to San Sebastian in the Spring so I took it as a sign to go and in the end I absolutely adored my time there.
Tell us about an experience you had that you could not have had at home.
Brian: Pretty much every experience I had was a unique one, but I think there were a few that stood out. I stayed with a host family while studying abroad who spoke limited English. When I first got there I could barely speak any Spanish. It was overwhelming. I felt like I would never get it, but my host family encouraged me to keep going and was saying that by the end of the semester I would be talking more naturally. It was crazy to see the progress just by having the measuring stick of the family. I was living in their home, in their country and learned a lot because of it. I may not have always talked, but just being in an environment where the language was spoken improved my Spanish so much.
What did USAC do for you and what did you need to do on your own?
Brian:USAC did quite a lot for me. They found my housing with my Host family, provided the teachers, offered internships, put on field trips and helped provide connections with locals. Because the San Sebastian program was the first program for USAC, it has a long history and has made many connections around northern Spain. It was basically my job to take advantage of all the resources they were offering. I was the one who would have to ask for a conversation partner, or talk to my host family, take trips around Spain and speak in the language. USAC made it pretty easy to do that.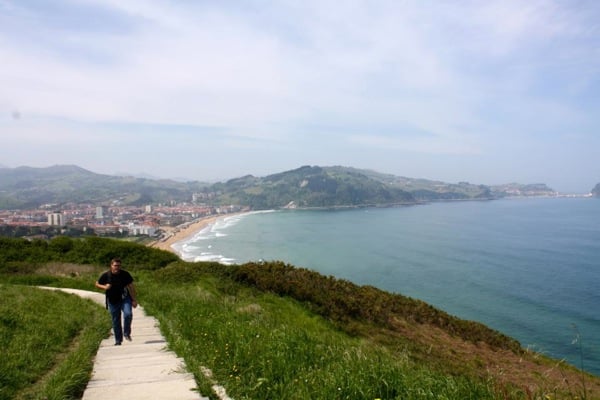 If you could do-over one thing, what would it be?
Brian: During our Spring break I was planning on backpacking along the Northern trail of the Camino de Santiago through some of the small towns that dot the North Coast of Spain. I didn't really want to do it alone, and when most of the students left for other countries almost immediately after our midterms, I got discouraged and stayed home. I think if I was to do the trip over again I would have gone. It would have given me such a great story and some good practice talking on my own. I do plan to return someday to hike the whole trail, but I still would have liked to have that experience.