Why did you decide to volunteer abroad with Gap Force in the Bahamas?
Sam: I decided to volunteer abroad with Gap Force in the Bahamas as Gap Force came to my school for a Gap year fair. The Gap Force representative was very helpful and informative when describing and explaining all the different volunteering programs that were possible to join. After deciding to take a Gap year I went back to leaflet that I had kept from the fair. I had always wanted to learn to dive and the prospect of living on a beach in the beautiful Bahamas seemed like the perfect program for me.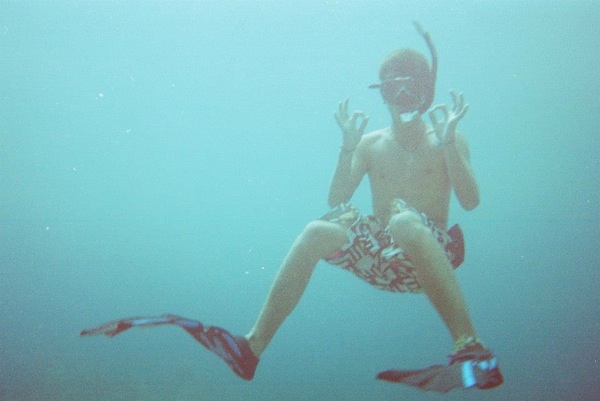 What made this volunteer experience unique and special?
Sam: I think there are many factors that make this volunteer experience unique and special. First of all the environment in which you live. The house is a very simple wooden house located on the beautiful sands of Andros Island. The House is no further than 25 metres from sea. This kind of setting is far from the reality of the UK. Although it is simple and sometimes hard work to live in, overtime you adapt to call it home and with all amazing beauty that is around you on day to day basis it feels the best place on earth and somewhere you never want to leave.
Secondly the people you encounter on the program make it special. This ranges from the volunteers, to the staff and everyone you meet around Island. Although Andros is the largest Island in the Bahamas, it is very underpopulated and so the Island people are almost one family. Everyone is so friendly and overtime you build strong relationships with local people. As for the volunteers and staff, they make the trip! I had the privilege of staying for 6 months and got to meet some amazing people who will be life long friends. Although the program is amazing, everyone has their bad days when nothing looks good (this tends to be the days it rains for long periods of time) but everyone always pulls together and that is when I knew I had found a great group of people.
Finally the activities you do on Andros make the experience unique and special. Swimming in blue holes, scuba diving with sharks, dolphins, turtles and tropical fish, free diving, blue hole scuba diving, teaching in the local primary school and general beach fun! These are some activities and experiences that only a small percentage of the world ever get to do.
How has this experience impacted your future?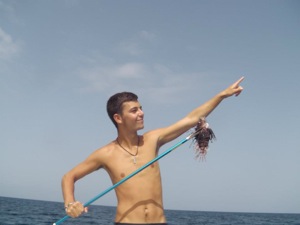 Sam: Since I finished the experience in September 2012 I have gone on to University where I am studying geography. The experience definitely changes you and your attitudes towards life and the sea. I feel more independent, self sufficient and relaxed due to the trip. When you are on the island you become enclosed in the bubble that is "island life" where nothing seems to matter except the people and environment in your immediate surroundings. With all the bad that is happening in the world today it is amazing how quickly you forget about reality and focus solely on the tasks that are at hand in the area around your beach house. I think I have taken this mentality with me and it is now what drives me to continue to try new things and travel more. I continue to dive around the world and hope to obtain my instructor qualification in the near future. In the future I hope to move to an island somewhere in the Caribbean as the six months I spent on Andros showed me how amazing, simple and beautiful life can be.
What is one piece of advice you would offer something considering volunteering abroad in the Bahamas?
Sam: My advice would be don't pass up an opportunity like this one. It will be one of most amazing things you will ever do. If you enjoy the sun, sea, sand, meeting new people and trying knew things then this trip is the once in a lifetime experience for you. It is hard work at times but with the environment and people around you, it is an incredible experience.