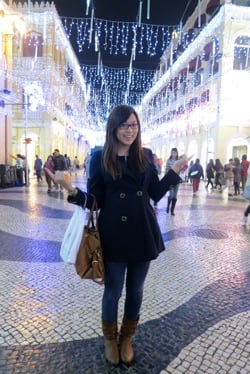 Why did you decide to intern abroad with Next Step Connections in Hong Kong?
Angela: Hong Kong has always been a second home to me, despite being born and have lived in Australia my whole life. I have visited this amazing city many times, whether it was with family or going on holidays with my friends – but each time it was only for short periods of time. Hong Kong is the perfect melting pot of East meets West, old local traditions balanced with modern influences. The city is a melting pot of cultures and styles; I love the vibe and soul of the city.
There is always something to do, any day of the week. Whether it is eating the good food, having a drink at a niche bar, going to see the local art galleries or shop till you drop. Speaking the local language also helps. I first saw Next Step Connections at the careers centre at my university and I realized an internship was the perfect opportunity to work and live in Hong Kong.
What made this internship experience unique and special?
Angela: With the support of Next Step Connections, this internship became one of the best experiences of my life thus far. The internship gave me hands on experience in marketing from strategy, social media and campaigns. I had to make direct contact with clients and potential partners, I was creating promotional material that ended up being printed on thousands of flyers – although I was thrown into the deep end, I had learnt a lot in the short two months I was there. I was given responsibility and autonomy, which I was thankful for since you always hear stories about how interns are given dead-end, boring jobs.
My colleagues were wonderful and very understanding when I first started working. They helped me out not only in the office but as well as giving me restaurant recommendations and advice for places to go. Something amazing that I gained during this internship was that what we learn during our degree in university is actually useful, who would have known! I also realized that after the taste of working in marketing, I definitely wanted to continue my career in marketing.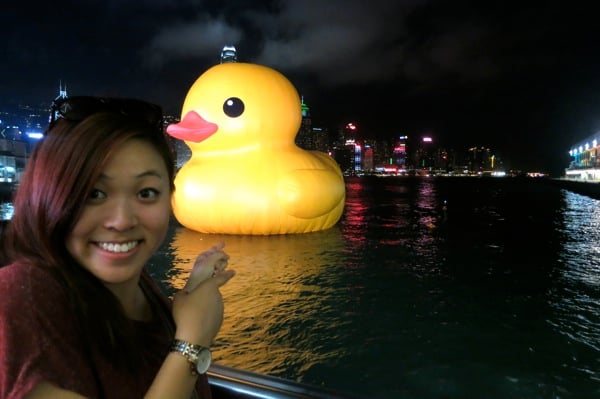 How has this experience impacted your future?
Angela: The two month internship in Hong Kong has definitely positively impacted my future, both professionally and personally. I am grateful that I decided to apply for this internship before I graduated, because I believe it is necessary for a student to understand on a first hand basis the type of working environment that they graduate in. By choosing an international internship, it's an opportunity to work in a global environment, as well as chances to travel and explore a new city.
The internship has done wonders to my job prospects, after going back to Australia I was able to find a job a month later at a boutique marketing consultancy. The interviewer was impressed by overseas experience, and was intrigued as to why I'd make the move to Asia to do an internship. It was also the first time I had moved out of home from my family, so definitely there was some personal development made. I had to sort out of my own meals, do my own washing and cleaning, and basically take care of myself in this new city. Although I was a bit homesick at first, I quickly fell into a routine and enjoyed living by myself.
What is one piece of advice you would offer something considering interning abroad in Hong Kong?
Angela: To all those students or fresh graduates out there, I would definitely recommend completing an internship of your field of study before you launch yourself into the 'real world'. It's a teaser of what you'd be doing in your career, you can network and gain some useful contacts, as well as gaining a wealth of knowledge before you have even started your first professional job.
In terms of what city to intern in, that decision should be based on where your interests lie and what the city can offer you. Hong Kong was a personal choice for me, but to anyone interested it is an amazing city to work in. Of course it can be long hours, hard work and different to Western workplaces, but you're there to learn and there to put in the extra effort to be noticed. It's such an international city, with so many people moving there for work and so many of the world's biggest companies located there, the opportunities are endless with so much potential to grow your career.
For those wanting to go to Hong Kong, Next Step Connections organizes everything for new interns – they cater to the industry you want to work in, what field you prefer and when you want to start. They then will give you a shortlist of potential companies, which is great since they give you the choice of where you work at. Although accommodation is small (all housing is small, the city is so densely populated!), they will set you up with a serviced apartment close to your office and near popular areas.
Besides the internship, I would advise for new graduates and students to say yes to all opportunities. Be open to learning new experiences, meeting new people and exploring the world – which was something I stayed true to in Hong Kong. Enjoy what the city has to offer and be ready to fall in love with its culture (and its amazing skyline).