Why did you decide to study abroad with AIFS in St. Petersburg, Russia?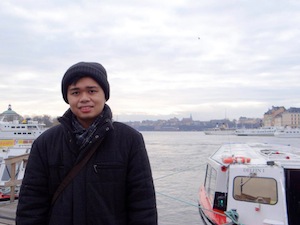 Benjamin: I chose this program because of it offered a lot of things for a small price. From the beginning, the AIFS staff were helpful in helping me figure out which program best fits for me and they were also helpful in getting my visa until I landed in St. Petersburg. Looking at many brochures for Russia, I was contemplating between two programs and the one thing that made me choose AIFS was its price, the excursions and extra things offered, and the classes offered.
AIFS' price included everything and didn't have surprise fees throughout the process. We were able to go to different excursions every week.
They also helped us in finding a volunteer opportunity in St. Petersburg (I volunteered for a teacher who was teaching English, with whom I still speak to today) and partnering us with a conversation partner to enhance our Russian.
The way that they partner students with homestay parents were also great. I was also able to get in touch with the Resident Director as I contemplate of which program to go to and she was helpful in answering all of my questions, especially with homestay. I wanted to learn the language and she had told me that they partner us with families as best as they could and I learned so much from my host mom! I was able to take 3 required courses for my school. I have always been an avid reader of Russian literature and learning and living it was surreal. I learned a lot about the Russian Orthodox Church as well as the Communist Phase of Russia. Finally, AIFS' program is a language intensive program and that what was made me wanted to go with them. I love learning new languages and adding Russian to one of my languages is a big plus!
What made this study abroad experience unique and special?
Benjamin: I think that one thing that made this special for me was my host mom. She treated me like her own son! After a month in the dorm and an intensive language program, I had moved in with her. On my official first night, she invited me to have dinner and tea with her at 5 pm. Of course, I couldn't pass up this opportunity since it was a way for me to taste local food. I can still taste her tea: mint, eucalyptus, and rose. She then put one teaspoon of sugar in my cup and gave it to me.
The one thing about my host mom is that she didn't speak any English and I didn't speak any Russian. But after my first month of Russian classes, I was able to speak with her, in broken and bad grammar of course, but she still understood me. We had talked for a long time and told her about how my life was like in Hawaii and California. When we looked at the clock, it was already 9pm and it felt like we only spoke for a few minutes! Since then, we had decided that we would have tea together at least three times a week. She even helped me with my Russian homework, especially in learning how to write in cursive. This is what made my time in Russia unique and special.
How has this experience impacted your future?
Benjamin: This experience has helped me realized that the US' perception of Russia is wrong. They are not mean or cold-hearted or plain ignorant. They are loving people. Of course, there were some troubles, especially with the older generation but the younger generation were welcoming towards Americans. I actually made a Russian friend to whom I still speak to today. We had recently exchanged gifts over the mail! My experience has also made me want to change my career choice from becoming a lawyer to getting my Master's in International Relations and find a way to help the US-Russian relationship become stronger.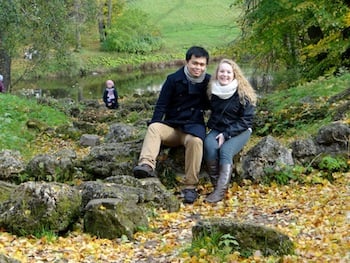 Did you run into a language barrier?
Benjamin: Did you ever think you knew more/less of the language? Yes. Before coming to Russia, I had not spoken a piece of Russian. In my first month, I would stick my the group of Americans but as I took my language classes, it has helped me feel like a local. I was able to ask people for directions, the time, and even give people directions. I was able to go to a pharmacy and ask for a medicine.
Do you think your program changed you as a person?
Benjamin: Yes, I believe so. I think that it has humbled me in many ways. Before Russia, I was this person who was stuck-up and thought that everything in the West was great but after living in a Soviet dorm and with my host mom, budgeting, and learning that not everyone is going to like me, I learned that it is best to explore many different cultures, especially outside of the Western Hemisphere.