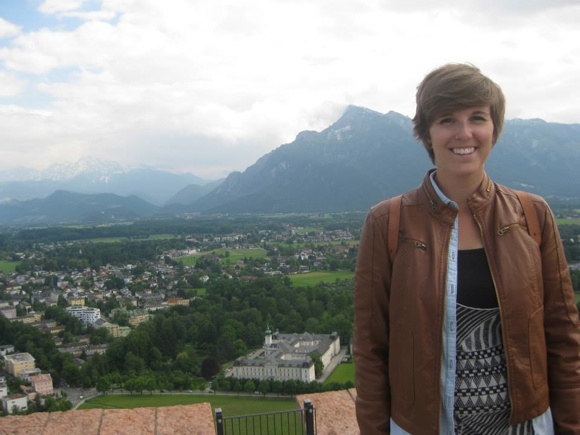 Why did you decide to go abroad with Cultural Embrace in Spain?
Rebecca: I decided to go to Spain because I did not study abroad in during college, but I had always wanted to live abroad. I wanted to learn a language I didn't already know, and having learned German in high school, I picked Spanish. I decided to go with Cultural Embrace because I wanted the security of having someone I could rely on if I ever needed help while abroad. I did a lot of research when deciding which organization to choose, and from a lot of the ratings and reviews from former participants, Cultural Embrace seemed like a good choice. They were incredibly helpful and always friendly. They found a wonderful family for me to work for and live with and I am incredibly grateful for that. It is possible to find an au pair family on your own, but I really liked that I had the safety and security of a family who were also looking for an au pair through a reputable organization.
What made this au pair experience unique and special?
Rebecca: I had a really unique living situation. My host family's apartment was pretty small and they didn't have an extra bedroom, so I lived with the children's grandmother (their mother's mother) in her apartment. The grandmother's apartment was very close to the children's apartment, but it was really nice because I got to "go home" at the end of the day. My kids were wonderful and I love them, but it was really nice that I didn't have to be constantly around them. I also didn't work weekends, so I didn't have to be with the kids when I wasn't technically working, unlike some of my other au pair friends. Since I didn't work weekends, I also had a decent amount of time to do some traveling. Their grandmother was also the sweetest woman ever (she was a fantastic cook too!). She didn't speak any English, and when I first arrived I didn't speak any Spanish, which made for an interesting situation.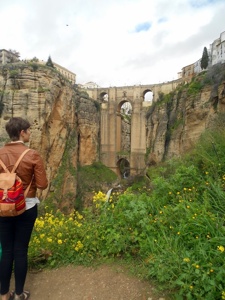 How has this experience impacted your future? (Personally, professionally, etc)
Rebecca: I think one of the best skills I gained from my experience was learning Spanish. I am of course, no where near fluent, but I think my knowledge of Spanish will be helpful in the future. I also think that living abroad is a great way to expand your knowledge and perspectives of the world. I am now working on a masters degree in Political Science, and having lived abroad certainly has given me interesting perspectives in my studies. There are also a lot of people in my department who have spent time abroad in various capacities, and it is incredibly interesting to share our stories and compare experiences. I also love being able to suggest places for people to visit when they are planning their future travels. When you live and travel abroad, you meet some really incredible people with some really incredible stories. Living abroad has also given me a new sort of maturity and confidence in myself to handle various situations and various types of people.
What is one piece of advice you would offer to someone considering teaching/working abroad in Spain?
Rebecca: Planning is key. Have a good idea of some specifics of what you want out of living and working abroad. Where would you want to go? What sort of living situation would you want? How long do you want to go for? What are your main goals while living abroad? I went to Spain for 8 months, and its a bit of a roller coaster when you're gone for that long. The first few months were amazing, everything was new and exciting. In the middle months, things got a little more difficult; I was more homesick, and the really small cultural differences bugged me a lot more. Then the last month I got nostalgic and didn't want to leave. Everyone will be different in how much time they want to spend abroad, but I think thats an important factor to really think about. You'll miss things you never even realized you could miss. There's pretty much no equivalent to Target in Spain, and I honestly think that next to my family and friends that is what I missed the most.