Why did you choose CAPA Sydney?
Sean: Initially, as a Sport Management major, I thought studying abroad was out of the question, since I thought that taking a semester abroad would be akin to taking a semester off of school. I didn't know of any study abroad program that would benefit my sport management education or career. Near the end of my freshman year however, I ended up meeting a Sport Management major who had studied abroad with the CAPA Sydney program. He talked about how he was able to get an internship there, which really piqued my interest since I was told on day one that internships are vital to having a successful career in Sport Management.
Location-wise, I chose Sydney because I have always wanted to visit Australia and see the culture and wildlife there. I visited New Zealand when I was eight, which was my first connection to the land down under, and ever since then I had wanted to visit Sydney and the surrounding area. As well, with a massive sporting culture, I knew I could fit in quite easily, as well as find an internship without too much difficulty.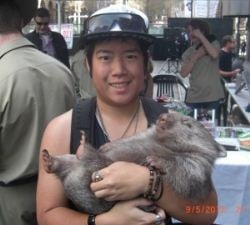 What made this experience unique and special?
Sean: The uniqueness of this experience was that I got to have an internship abroad related Sport Management, which is an experience that few people have. I consider it a massive privilege that I got to experience it. During my time abroad, I got more insight on how the sport industry, specifically the professional rugby, operates itself during the off-season. During my time there, I also got to make many new friends, both from the states and abroad, which helped to brighten my horizons so to speak. Academics-wise, I did well in my classes, and got to learn about how business operates on an international level. At home, I also learned how to cook for myself and my flatmates, which I now find as a major asset since I can make pretty much any meal I have wanted since I have returned stateside (and save money from eating out).
How has this experience impacted your future?
Sean: After studying abroad, I have gained a greater appreciation and knowledge on the work culture of Australia, as well as the sporting culture as well, which I can say is just about as rabid as American sport culture. When I studied abroad, I learned to be more independent since your parents can't exactly bail or personally help you out when you are more than half-way across the world. I also to improve my organizational skills when abroad, since I had to find a balance between my work, academic, and social life. Interning abroad has also helped to boost my resume and add even more experience on how the sport industry works. Overall, going abroad helped me mature as a person, student, and worker. For that, I am grateful.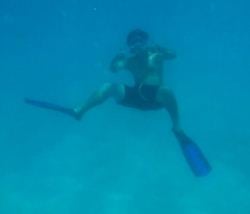 What is one piece of advice you would offer someone considering interning abroad in Sydney?
Sean: Take your time to explore all around Australia, don't restrict yourself just the city. You are on a whole new side of the world and it would be a crime not to maximize your experience while there.