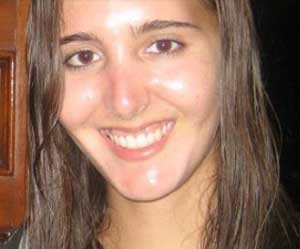 Why did you decide to study abroad with Instituto Estelar Bilingue?
Zoe: I went down to Costa Rica to do research on ecotourism for the University of Wisconsin-Madison. I wanted to start off my trip at a language school to improve my Spanish and get comfortable with the country before I travelled on my own. The classes were small and the teachers were very helpful.
Also, Instituto Estelar offered other activities like cooking and dance classes. The owner, Bethany, was amazing and helped me feel welcomed. The school also taught English as a second language to Costa Ricans. It was great to meet them and their families and see how they lived.
How has this experience impacted your future?
Zoe: The program impacted my future by making me braver. One day I decided to take the bus to Playa Hermosa to meet a friend. I got off at the wrong stop and was lost without a cell phone. At first I was terrified, but then I started walking and asked different people for directions to the beach. After an hour I arrived and was glad that I got to see more of the beautiful countryside.
When I graduated from college, I moved up to Minneapolis where I didn't know anyone for a job in a male dominated industry. My experience in Costa Rica taught me that sometimes uncertainty could lead to adventure. After being lost in Costa Rica, moving to a new city in the US seemed less daunting.
What was the best place you visited outside of your study abroad city?
Zoe: The town of Santa Elena, home of the Monteverde Cloud Forest, is very beautiful and green. Ziplining above the tree tops and hills was exhilarating. Also, I loved walking over the suspension bridges in the canopy and seeing all of the parrots and blue morpho butterflies.
One day I went horseback riding through the hills in the forest to a waterfall. At night I saw vipers and sloths in trees. I learned how coffee was grown and produced by taking a tour of a plantation. The temperature was comfortable and the town was small and had lots of affordable hostels.
Describe your favorite must-have food that you tried abroad.
Zoe: My favorite thing that I had abroad was a platter called a "casado". It included some kind of meat (fish, chicken, beef, pork), a salad, rice, beans, and fried plantains. The meat was cooked with Salsa Lizano, which was a sweet and smoky condiment. The fried plantains were as sweet as candy.
Usually when I got a casado it would come with a "refresco", which is like a fruit smoothie. I loved trying the different flavors such as tamarind, guava, watermelon, and papaya. The casados were very affordable and usually cost around $5-7. On the Caribbean coast of the country, the rice of the casado is usually cooked in coconut milk giving it a sweeter taste.