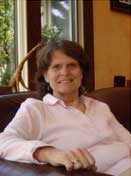 Why did you decide to study abroad with this program?
Marikay: I visited Costa Rica many years ago while working for the Peace Corps. I remembered how much I liked the people (they call the selves "Tico's") and the beautiful landscapes of the country. Since retiring a couple of years ago, I've been looking for a long-term project to keep me busy.
Studying Spanish seemed like a good idea. I studied Spanish in high School and college but never had an experience where I could actually speak the language to a native Spanish speaker. My previous travel to Costa Rica plus my desire to learn Spanish led me to Estelar Bilingue language school in Liberia, Costa Rica.
What was the best place you visited outside of your study abroad city? How was the language immersion
Marikay: Studying a language these days is so much better than when I was in school. The methods used at Estelar are geared toward teaching everyday language. Students begin learning and speaking from the first day to the last day of class. Classes are three hours a day, and grammar is taught in context and not in boring explanations or drills.
Every class begins with conversation in Spanish. Teaching is very student centered and students are encouraged to direct the conversation. Once a week I was participated in "Spanglish". The school organizes a group of Spanish learners with a group of English learners (English is also taught at Estelar) to go to a local restaurant for dinner and conversation. Each student finds a partner who speaks a different language. Then each group of two speaks Spanish for ½ hour and English for ½ hour. It's really fun.
Describe your program socially and academically.
Marikay: If you're thinking of studying Spanish, consider Estelar. The school has a great combination of professionalism and informality. The teachers are skilled and the director is always available and willing to help. The school arranged a home stay for me with a family.
I still remember the first day I arrived at my "home". I was very nervous and told the "mother" that "no hablo espanol"(I don't speak Spanish), she just smiled. That's when I knew this was the place for me. They only spoke Spanish and as time went on I could actually carry on a short conversations with the husband and the wife. It felt great. They did my laundry and I had breakfast and dinner with them everyday. We still email back and forth.
The food wasn't that different than what I eat at home. For breakfast we had scrambled eggs w/ham or bacon, rice and beans w/fruit, toast or cereal. There was always a vegetable for dinner along w/meat and/or rice and beans.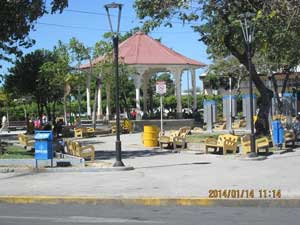 What was the best place you visited outside of your study abroad city?
Marikay: Liberia is only an hour bus ride from some of the most beautiful Pacific Ocean beaches in Costa Rica. I went to the beach as often as I could. Sometimes I went alone and sometimes I went with another student from school.
The school arranged a day trip to one of the national parks that was two hours away from Liberia. About five students went on a hike. At the end of the hiking trail there was a natural waterfall, clean and cold. Perfect for a sweaty hiker.