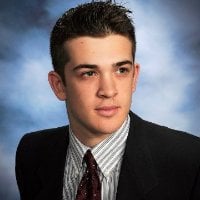 How has this experience impacted your future?
Ryan: My study abroad experience at John Cabot University has greatly impacted my future both personally and professionally. After traveling to so many beautiful countries and experiencing different cultures, I know that I want to build a global business career.
Personally, having the opportunity to travel to over 10 countries has pushed me outside of my comfort zone and has taught me more about myself than I could ever imagine learning in a classroom. It has taught me to be an incredible problem solver because I learned how to navigate through foreign cities and communicate with the locals.
I had no choice but to figure out how to get around and communicate with locals and that provided me with great problem solving skills. It is a once-in-a-lifetime opportunity that allows you to meet amazing friends and makes you aware of how big the world really is.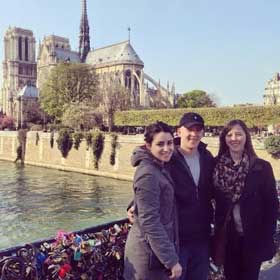 What is one piece of advice you'd give future SAI students?
Ryan: If I had to give one piece of advice to future SAI students I would tell them to push go outside of your comfort zone. Do things that you never thought you would ever do. Be grateful for this time in your life that so few get to experience.
The time that you are abroad will be the fastest 4 months of your life, enjoy it! Open yourself up to new experiences and all of the wonderful people around you. I did not know anyone coming into the program and I walked away with friends from all over the country. Your time abroad is all about you! It is a time for you to grow, learn, and have experiences that will be lifelong memories.
Tell us about an experience you had that you could not have had at home
Ryan: Being able to travel every weekend is an experience that I would not have if I stayed at my home University. It is cheap to travel throughout Europe and it gives you the opportunity to travel to so many beautiful countries around Italy. The students in our program traveled every weekend after we got to know each other and it is one of the best parts about study abroad.
You are able to meet locals, try delicious new food, and go to amazing historical sights. During my spring break week, I was able to travel to Munich, Vienna , Prague, and Barcelona. It was incredible to see so many countries in such a short period of time, this was something that I could never do if I was still in the United States.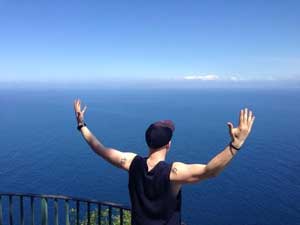 Why did you decide to study abroad with SAI?
Ryan: My home university has a partnership with SAI so I decided to apply because I wanted to apply through a program. After looking up SAI, it was clear that their program was top-notch because they provide opportunities for students to experience the culture and help support you throughout your time abroad.
SAI has been a huge help to me throughout the semester and have always been there when I had a question or needed assistance. They planned fun events and trips for us to go on and some of my best memories were on SAI planned trips. I highly recommend applying through SAI; you won't regret it!
If you could do-over one thing, what would it be?
Ryan: If I could do-over one thing it would have been to plan out my trips in advance. I scheduled a lot of my trips last minute, which made the trips more expensive and I could not go everywhere that I wanted. The semester is short so it is unlikely you will be able to go everywhere that you want but it is important to plan it all out in the beginning.
If I could do it over again, I would write down all of the places that I want to go and coordinate with my friends what weekends we could go during the semester. Plan it out early because it will save you time, money, and frustration!