Why did you decide to get TEFL certified with ITTT's online course?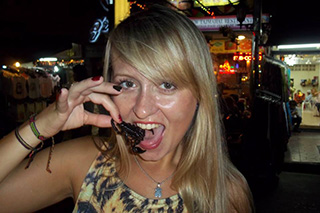 I took on an online TEFL course because I wanted to refresh my knowledge after a two-year break in teaching. Obviously, I knew that CELTA was the best established and most recognized certificate on the market but I just did not have the money for such a costly option. Therefore, I decided to take it easy and choose a program that would quickly and efficiently throw me into the TEFL job searching engine. I did my research, checked on various TEFL providers' webpages, read reviews on GoOverseas, and finally decided that ITTT was my best choice. The opinions about the course were good, the price was reasonable and the response from the customer support team – immediate and straightforward. I can honestly say that it was a good decision.
What made this course unique and special?
I really liked the user-friendly online interface. The course material, divided into twenty units, was extremely practical and up-to-date. I actually did not expect I would learn so much! I have a degree in English and four years of international teaching experience, thus, I thought the course would be just a vague repetition, a piece of cake, if you will. Nevertheless, the pedagogical content occurred to be very informative. I was surprised with the abundance of useful teaching techniques, warm-up activities and lesson plans. I will definitely use some of them in my future practice!
The grammar overview presented in the course was rather general from the point of view of a linguist. Yet, I am sure that it would be a great intro to the language structure for someone new in that business.
It's also worth mentioning that there were a few pleasant surprises awaiting me upon completion of the course such as extra teaching materials, access to the lesson plans base, and a job counseling service. Moreover, the original hard-copy certificate was posted to me much faster than I had expected. I had it in my hand within one and a half week after submitting my final task.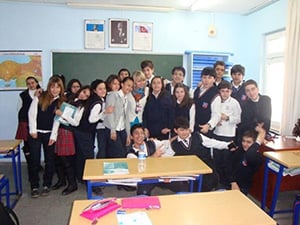 How has this experience impacted your future? (Personally, professionally, academically, etc.)
I have completed my course just recently so I can't fully estimate what influence it would have on my future. Having said that, I must admit that I feel so much more self-confident while applying for teaching jobs overseas. The dreadful abbreviation TEFL in the job requirements section does not scare me anymore. Besides, throughout the whole course I put myself in so many imaginary teaching situations that I became really excited about being back to a classroom! I am on the teaching mode and I know it's just a question of time before I start my new job and try out all those awesome activities suggested in the course.
What is one piece of advice you would offer someone considering a TEFL course online?
One thing in favor of online courses is that they're significantly more affordable for someone who is in the process of job hunting. However, you really have to look critically on your skillset as an educator and decide if the online course is your best choice. If you have just finished college, you have never thought a class and you definitely have never explained language to a group of foreigners in a foreign country – I would recommend the in-class teaching training over the virtual one.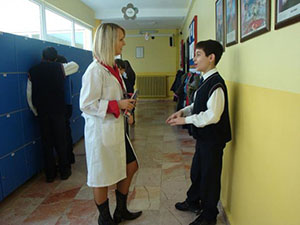 There are some things that simply cannot be provided via Internet, such as the constant monitoring by your instructor, the possibility to exchange ideas with your classmates and most importantly – observed teaching practice. Even if there is no school that organizes TEFL courses in your city, you can still take a course in your chosen country a month before starting your first teaching job. Believe me, it's worth it! It will build your self-confidence and give you solid teaching knowledge.
On the other hand, if you have already had some teaching experience, an online course should be more than enough to enhance your skills. Assuming that you are self-motivated enough to read at least one unit daily and properly do your homework, you will end the course with the sweet awareness that you have just improved your abilities and increased your value on the job-searching market.
Sometimes, people have doubts about the recognition of an online course. The truth is that it all depends on the employer and the country. From what I have noticed, Asia is much more CELTA-crazy than Latin America or even Europe. So if you want to work for British Council in Hong Kong, you'd better save up and invest in doing CELTA, as that certificate (and often a two-year post-certificate work experience) is the main requirement in Asian countries.
However, if you don't know yet if teaching is your dream career and you simply crave a spectacular cultural experience abroad, you will not need to go through so much hassle and expenses (especially if you're born under the lucky star called "Native English Speaker"). An online course, such as the one offered by ITTT, will open for you plenty of doors all over the world! Just recently I have read on a webpage of Schütz & Kanomata, a wonderful little institute in the Southern Brazil, a sentence that incredibly raised my spirits: "We are not impressed by teaching certifications like CELTA and Trinity. (…) Extroverted and friendly personality is more important than academic background and the most important of all is the motivation to come and to exchange language and culture."
Isn't it EXACTLY what TEFL should be about? No course, neither in-class nor online, will prepare you enough if you have no love for making other people grow. If you have a heart of a teacher, you will always find new ways to improve your methods and techniques. Let that online TEFL course be just the beginning. Good luck!