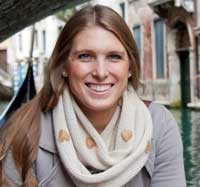 Why did you decide to study abroad with SAI?
Laura: For me, SAI seemed to be a wonderful fit. I was really excited about their work with Florence University of the Arts. Ultimately, the most enticing factor about SAI was being able to experience life at a European Art school, as that was exactly what I was looking for. For me, my semester abroad helped my passion of art come alive; SAI played a big role in that, helping me see how easy my field of study integrated into their culture. SAI made the entire process extremely easy and meaningful.
From moment one they were hands on in the application process, always willing to answer questions and cater to specific needs. The SAI Staff on site in Florence was so welcoming and really helped students make the transition to living in Italy so fun. For me SAI was an easy choice as they went above and beyond to create an authentic experience for students, one that was local, behind-the-scenes and full of culture.
How has this experience impacted your future?
Laura: My semester abroad really changed everything about my typical life. It was incredibly impactful for me educationally, but also on a personal level as I learned a lot about myself, life and my cultural outlook while living abroad. This was especially beneficial for me right before graduation. My time in Italy helped fuel my professional goals and plans for life post graduation.
SAI encouraged me to savor each and every opportunity, to be proactive about growing in my major, but also grow in new interests, stretch my comfort zone and learn to love new things. This experience heavily encouraged me to not limit myself. It made me realize I could easily live and work abroad in my future.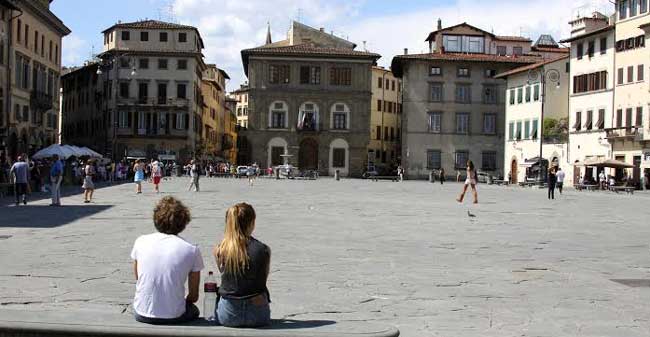 What is one piece of advice you'd give future SAI students?
Laura: Step out of your comfort zone and don't be afraid to break away from the group. Remember that this is experience is yours – you make it what you want it to be. Don't find yourself compromising your experience for someone else! Make goals before you leave and keep up with them. There is so much to do once you arrive and you will find new things to add on.
Don't be afraid to ask for help; Italians really are friendly, but do want to see you try their way of life. SAI is a wonderful resource and loves to help students with questions of any kind. Don't fall for the tourist traps, and please don't compromise culture by missing the beauty of where you are simply because you are in a rush. Enjoy every second and savor your time abroad!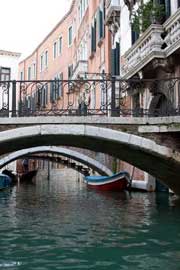 Tell us about any interesting cultural tidbits you noticed about your country.
Laura: Italy is an incredible place. They savor life in a way you won't find anywhere else. Their focus isn't on money or success but rather they have mastered "Il bel far niente" or "the beauty of doing nothing". When I arrived in Florence I was very gung-ho about learning the language, meeting new friends, finding local neighborhoods and trying the best gelato. What I found was that it far exceeded my expectations.
I really came to love "La Dolce Vita" and truly miss the appreciation for art, beauty and simplicity that is so treasured in the Italian culture. In Italy, gestures speak louder than words—and learning to communicate is essential to having an impactful experience. I learned so many things while in Florence, some more quickly than others, but all equally important! Heat is a luxury, laundry is a slow process, one must pay for grocery bags, espresso is the key to happiness, and walking is always a good idea!
Do you feel you got a chance to see the city from a local's perspective?
Laura: Yes, absolutely! SAI offered housing in wonderful locations. I lived just blocks from the Duomo in the heart of the city but was still just steps from some amazing local finds. I really had the best of both words! SAI provided neighborhood information for your housing location helping students adjust and better get to know their surroundings.
SAI was always recommending places to try, things to go do, and travel advice for students to help make the most of their time abroad. I also made a goal to meet and get to know the locals as much as possible. With a creative mind and passion for discovery, I was eager to explore new areas of Florence and live life outside of my bubble. Because of this, I did my best to adapt as much of the Italian way of life as possible while living abroad.