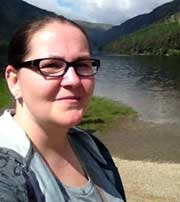 Why did you decide to intern abroad with Stint Ireland?
Stephanie: Stint Ireland was an organization that helped me locate my ideal internship by using the request of what I was looking for and my tight time schedule. Stint worked with every aspect of what I needed from what would help with my final project to what would help me move forward with a career change.
Working full-time I had limited availability and Stint was the only program that was able to find me an internship that would work with short time I had available. Stint allowed me to relax from the little details in locating and solidifying an internship allowing me to enjoy my time in Dublin.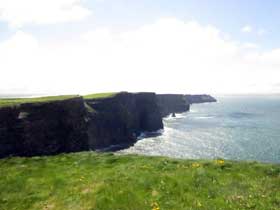 What did Stint Ireland do for you and what did you need to do on your own?
Stephanie: When I contacted Stint I let them know what I my goals were for my final project in coastal protection and my desire for a focus on policy, that is all I had to do. Stint located an internship with Coastwatch Ireland that does exactly what I was looking for. Stint normally handles the organization of a place to stay as well, but I requested a private apartment in the heart of the city to better my experience.
While Stint did not locate the apartment they did go and check out multiple options to make sure they were safe and quiet. Stint also organizes social events for their interns and while I was unable to attend in my short time there it was nice to know they were happening.
What was the best place you visited outside of your intern abroad city?
Stephanie: The Wicklow Mountains and Glendalough was the most beautiful place I have ever seen. I was able to visit my final weekend in Ireland and was lucky enough to have a warm sunny day. I spent a lot of time in coastal areas with my internship that it was nice to see the mountains and the greenery.
This trip is only 20 some minutes outside the city and I personally did a tour to make it easier on myself. I also took a tour my first weekend to the Cliffs of Moher that was also incredible. I recommend taking these day tours out of Dublin to see as much of the Irish countryside as possible to enhance any trip.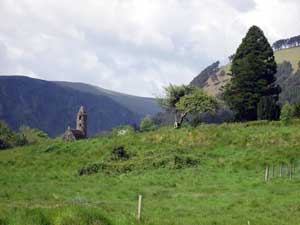 Do you think your program changed you as a person?
Stephanie: I do not feel the program changed me as a person, I do feel it opened my eyes to living daily life in another country and seeing problems in a new way. So much happened while I was in Dublin and I luckily had a chance to be a part of including an election into EU parliament and the start of implementing new water charges. I was able to be a part of a 'hustings' and listen to the candidates standing on environmental issues, and able to be in the audience of a television discussion on the new water charges.
These events directly effects my potential career paths that I can take so seeing how another country handles these events made me realize that not every developed country is organized similarly yet the problems are similar. I was able to also sit in on legislative committees to hear how progress is occurring on policies that affect coastal areas. I do not feel I would have been able to do all of these events along with field work in a three week internship here in the US or without Stint.