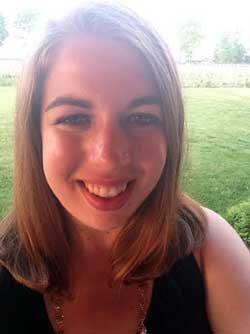 Why did you decide to intern abroad with The Intern Group?
Kimberly: I chose Intern Madrid because I thought it was the best program for me. It had the perfect balance of independence and structure. I was able try something new and live in a different country, while having the security of going through a well respected program. They offer great internship opportunities with top companies in Madrid.
I wanted to work with a marketing agency and they were able to place me at a company in the field I requested. In addition to the professional side, the social aspect of Intern Madrid was a big selling point for me. I was excited that the program offered pre-planned included events. This gave me an idea of what I would be experiencing while abroad. These events also allowed me to meet other participants on the program.
Overall, Intern Madrid offered everything I was looking for in an international internship: the opportunity to work with a great company as well as meet new people and have cultural experiences.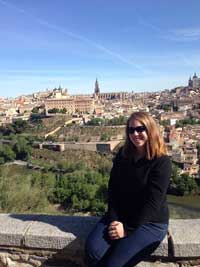 If you could do-over one thing, what would it be?
Kimberly: I wish I had stayed longer! I was only in Madrid for 7 weeks and time flew by! It would have been amazing to stay for 6 months! My time with Intern Madrid was really great and the only thing I wish I could do over would be to stay for a longer amount of time.
I was still able to get a lot of good work experience and make friends, but it would have been even better if I was able to stay for longer in order to experience more of what Madrid has to offer. It is amazing city and there is so much to do and see! I recommend going for as long as you can!
What is one piece of advice you'd give future The Intern Group students?
Kimberly: Definitely get a cell phone when you go abroad. It is essential to be able to communicate with the program coordinators and your friends. Initially I did not want to have a phone because I wanted to experience Madrid without being tied down to a phone.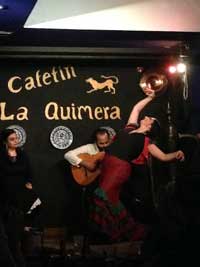 But in hindsight it would have been a good resource to have. Because I did not have a cell phone it was difficult to make plans sometimes. I was able to make it work, but it would have been much easier if I had purchased cell phone while abroad.
Also having a smart phone will allow you to utilize google maps so you can navigate the city more efficiently. There's nothing wrong with blind exploring, but having a phone will help you to not get lost.
Describe your favorite must-have food that you tried abroad.
Kimberly: I love eating and trying new types of food, so I was very excited to experience the cuisine in Madrid. Basically everything I ate was delicious, but the one thing that really stuck out in my mind is a Spanish food staple: Tortilla Espanola.
I had never heard of Tortilla Espanola before going to Madrid. It is a potato omelet dish and it is fantastic! You can order it as its own entrée or as a part of tapas (small plates) to share with your friends. And there are so many different varieties and no place makes it the same, so I definitely recommend trying it!