Why did you decide to use Teaching Nomad to teach abroad in China?
Lucas: I was considering teaching in a few different countries and I spoke to several different recruiters and organizations. It takes a lot of faith to take a job overseas so I was asking as many questions as I could think of. However, not everyone could give me answers. I asked one organization about the violence that was happening in a particular country (my internet browser was literally open to a story about the violence) and they said, "I'm not really sure what violence you are referring to." That made me uncomfortable.
In contrast, Teaching Nomad answered all of my questions very honestly and specifically. My particular recruiter had taught in China before so he knew exactly what he was talking about. I was comfortable with his experience and he explained the entire process to me in a very structured way. It looked like there were great opportunities in China, so I did a bit of research on Teaching Nomad. The ultimate decision came when I read the Go Overseas reviews about Teaching Nomad. The satisfaction rate was something like 96% - 98%, which was a lot higher than any other organization I saw.
What made this teach abroad experience unique and special?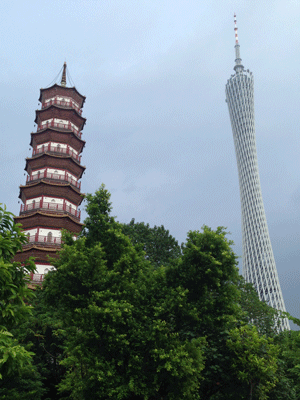 Lucas: I had taught in China before and one of the things I learned from my experience is that missing information can be crucial information. Programs try to paint as positive of a light as possible in order to attract the best candidates. However, there were some critical pieces of information "left out" that I didn't learn about until arriving in China. It made for a rude awakening and a difficult transition.
With Teaching Nomad, I felt that I was getting a lot of good and honest information. Transitioning to China is a challenge no matter what but I felt like they were really helping me prepare for it. Now that I'm in China, I'm learning a lot, but I am incredibly appreciative of Teaching Nomad's assistance and honest feedback. My transition here has been 10x easier than the last time I was in China.
How has this experience impacted your future?
Lucas: I would say the biggest impact would be that there is even more opportunity here than I thought. Teaching Nomad helped me make a decision between a few job offers but now that I'm here, I realize the sky is the limit as to what I can do with my professional teaching future.
What is one piece of advice you would offer someone considering teaching abroad in China?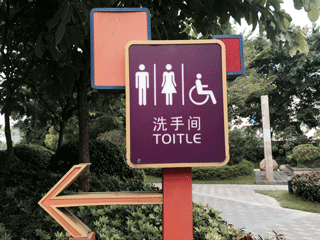 Lucas: Ask a lot of questions before making any commitments or decisions. Ask about anything you can think of, although you probably don't know all of your questions until you've been here and a situation arises that makes you think to yourself, "Darn, I really wish I thought to ask that before I got here." Knowing answers to questions helps eliminate surprises and softens the transition to a new environment and a new job.
Reach out to teachers that are working in the schools and cities you are thinking about. Ask someone like me your questions and learn what other questions you should be asking that you haven't thought of on your own.
Oh, and download WeChat from the app store. It's basically China's version of Facebook/Twitter/Instagram. Get familiar with it. You will be using it for everything.