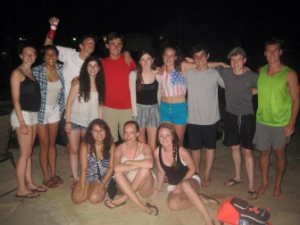 Why did you decide to study abroad with SPI?
Jasmine: Last year, my Spanish teacher recommended the SPI program and stated that it was a great way to study abroad and improve my Spanish.
I have always wanted to study abroad and love to travel so I loved the idea and convinced my parents to send me to Flamingo Beach, Costa Rica for two weeks to study and immerse myself in the culture and language.
How has this experience impacted your future?
Jasmine: I met many new people from all across the country while on this trip and I have been keeping in touch with them since the end of our trip. I have made many new friendships and relationships because of this trip and I'm sure they will be for my benefit sometime in my near future.
This program has also helped me improve my Spanish so that I am much more comfortable while using the language. I no longer feel nervous or stutter while I talk and feel much more confident while speaking!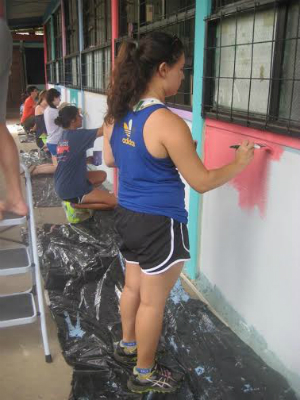 What was the best place you visited outside of your study abroad city?
Jasmine: My favorite place outside of my study abroad city was Playa Conchal! I really liked Playa Conchal because it was a beautiful beach and they had plenty of activities to do in the water such as snorkeling and jet skiing.
We went there twice in the two weeks we were there and I enjoyed both times!
What made this study abroad experience unique and special?
Jasmine: Honestly, the people and the beaches! My director was amazing and always made sure everyone was comfortable and taken care of and the other students that did the program were fun to be around!
Everyone enjoyed being in each others company and we all bonded through the experiences we shared. The beaches were beautiful and stunning! I enjoyed visiting them with my friends and I hope that people in the years to come enjoy visiting Costa Rica as much as I did!