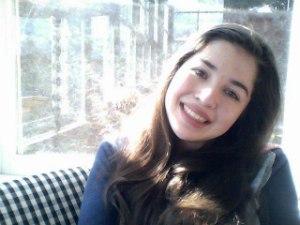 Why did you decide to study abroad with SPI? Do you feel you got a chance to see the city from a local's perspective?
Lauren: In all honesty, I made a chart comparing all the different Costa Rica study abroad programs that offered volunteering - I only found about 2 or 3 - and in the end, SPI came out on top. What I loved most about the program was that, with the home-stays, it truly offered cultural immersion; I woke up every morning to the smell of my Mama Tica making breakfast and could see the rainforest spread out before me on my walk to school.
My classmates and I learned Spanish directly from those who had grown up speaking it, and as we explored Monteverde further by taking tours from locals and seeing the town through their eyes. I never felt like a tourist. By the end of the experience, it was as if I was a part of the community, too.
Describe your most meaningful souvenir and why you love it?
Lauren: I bought an insane amount of souvenirs, if purely so that nobody felt left out when I came home. I think in total I had 8 bags of coffee, and 4 of those were just for my parents. I only bought one thing for myself, though, and it's not even worth mentioning because the most meaningful gift that came back with me was this two foot long, foam duck, dotted with silver glitter glue and complete with a flower necklace and a flower hat and two magnets on its back so that we could attach it to the fridge.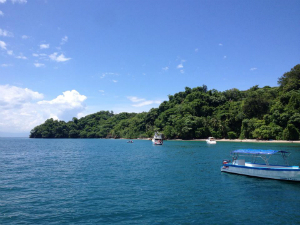 My Mama Tica had made it for me and stuffed it in my suitcase the day I left, and I don't think I've ever been so touched in my entire life. My roommate and I had seen her working on these late at night on the kitchen table, and to think that she worked so hard to give me something makes me feel sentimental even now, every time I glance at that silly, white duck on my fridge.
What is one piece of advice you'd give future SPI students?
Lauren: This trip, wherever you're going, is going to be what you make it. You can choose to be homesick and mope around town, completely blind to the culture around you. You can complain about the cold showers and the lack of WiFi and the giant spider hanging out on your wall.
But all these things can help you grow as a person, too, and take on a new perspective, because this culture you're experiencing is beautiful. It's different. It's a piece of the world that you haven't seen before, and you need to take advantage of it and enjoy it while you're there.
Describe a goal you set and how you went about accomplishing it.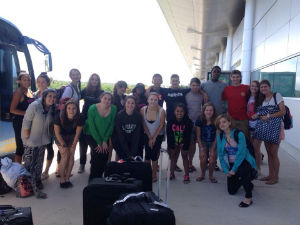 Lauren: So, I had this goal, (which wasn't really a goal, but I'll call it one anyways), that on this trip to Costa Rica I would change myself as a person. It's not that I'm not perfectly happy with myself, because I am, but I felt like this was a chance for me to grow and try new things. And I was set in this mindset for a while, until about 4 hours into my 6 hour layover in Houston, because this is when everybody else began arriving.
We were talking to each other and hanging out and in the span of 5 minutes, we were friends. Without realizing it, my goal flew out the window. I didn't have to work to grow as a person because it was happening whether I liked it or not. Without parents to scold us and life-long friends to talk to, we were simply ourselves. There was no reason to be embarrassed about anything or have to think about saying something before you did because you would never see these people again. It was liberating.
And the longer the trip went on, the freer I felt, so much so that when I came back home, I longed to go back for a week. I was lighter and better, because Costa Rica forced me to make friends in a minute and challenge myself in more ways than that. It changed me, and I didn't even have to try.