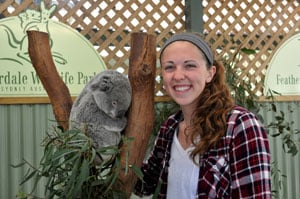 Give us a little intro!
Ashley: I am a third year undergraduate student majoring in Speech-Language Pathology at Ithaca College. I've always lived in good ole New York which is why studying abroad was a huge step out of my comfort zone.
Why did you pick this program?
Ashley: I mainly picked IES Abroad because of a friend. She told me how informative and supportive they are throughout the study abroad process. She spoke very highly of them and I honestly just trusted her word. I am beyond thankful that I did.
What do you wish someone had told you before you went abroad?
Ashley: Before traveling abroad, I wish that someone had given me a better idea of how to budget my money. I found that I spent too much money when I first arrived in Australia and then had to figure out ways to budget.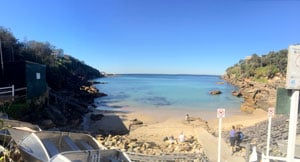 What is the most important thing you learned abroad?
Ashley: The most important thing I learned abroad was the value of traveling. I was able to travel to different parts of Australia on the weekends and to New Zealand and Thailand as well. Traveling to these places taught me lessons that the classroom never could.
What do you tell your friends who are thinking about going abroad?
Ashley: When someone tells me they are thinking of studying abroad, I try to convince them to study in Australia. I tell them about the beautiful beaches, friendly people, and fascinating cities. I have zero negative feedback about my experience abroad and I often find myself telling story after story when people tell me they're interested in going.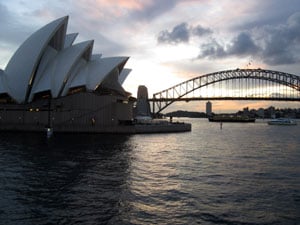 What was the hardest part about going abroad?
Ashley: Because I go to college two hours from home, the option of going home whenever I need is always there. However, being across the world, that option did not exist. I think of myself as a home body, which is why I was nervous initially. I quickly got over this fear and fell in love with the place I was living in.
What's your favorite story to tell about your time abroad?
Ashley: My favorite story to tell is about my visit to the Great Barrier Reef. Everyone got sea sick on the way to the reef which was quite comical (after the fact). We snorkeled in three different reefs for an hour each. We put on our wet suits and snorkels and all jumped off the back of the boat. The sights were breathtaking.
Every once in a while you would kick someone in the face or vise versa. The water was beyond warm and the weather was beautiful. We saw Nemo and some incredible looking fish. Some people saw a turtle and a shark. The Great Barrier Reef was all I hoped it would be and more. To say I was able to snorkel in the reef is something that many people cannot say.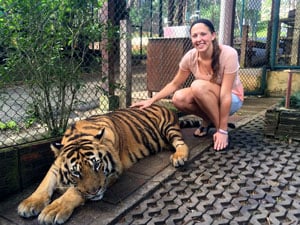 What made this experience unique and special?
Ashley: Being able to share this experience is what made it unique and special. I was able to travel with two of my close friends throughout the duration of my time abroad. My mom and a few close friends (from the US and some studying in Australia) were able to make their way to Sydney as well. Experiences are so much better when you have someone to share them with.
Tell us about an experience you had that you could not have had at home.
Ashley: My friends and I had a spur of the moment decision to travel to Thailand. We went to a student flights travel agent and planned out our whole trip. We were able to see a lantern festival that happens once a year, interact with tigers, touch elephants, feed monkeys, go to a Thai cookery school, and learn about the unique history of Thailand.
What is one piece of advice you'd give to someone going on your program?
Ashley: Spend your money on experiences, not things.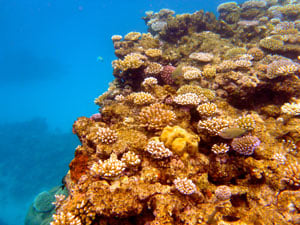 What made this trip meaningful to you, or how did this trip change your perceptions, future path?
Ashley: This trip was beyond meaningful to me. It taught me how important traveling really is. All I have been doing lately is thinking about the next place I want to travel. It has influenced my future plans because I am now thinking about saving time and money to travel before I settle down with a professional career.
What is something you didn't do abroad that you wish you had?
Ashley: I wish I had stayed longer than my programs departure date and traveled.