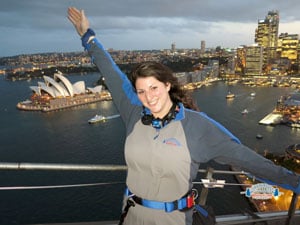 Give us a little intro!
Jennifer: Originally from Baltimore, Maryland, Jennifer travelled up north to the University of Rochester where she is currently studying chemical engineering. She loves to travel, watch Netflix, and is a member of the juggling club at her school.
Why did you pick this program?
Jennifer: As a chemical engineering student, there were certain classes that I needed to take during my fall semester of junior year. There were also only a handful of places that I could go in order to take these classes abroad. After looking at the various places and programs I could do, I chose IES abroad as it had approved courses for my major but also a good amount of activities planned throughout the semester.
What do you wish someone had told you before you went abroad?
Jennifer: One thing I wish someone told me before going abroad would be to leave room in your bags. When you go abroad, you are going to buy souvenirs, probably more than you think. It is a good idea to have some extra room in your bags to bring stuff home in order to avoid paying for overweight luggage.
What is the most important thing you learned abroad?
Jennifer: The most important thing I learned abroad was probably how much I grew as a person. Going abroad definitely taught me to be more independent and allowed me to take chances and do things I never would have beforehand.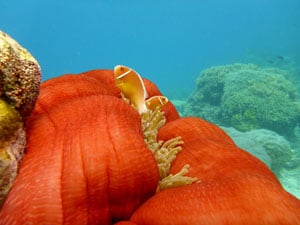 What do you tell your friends who are thinking about going abroad?
Jennifer: If friends are thinking about going abroad, I tell them that they should absolutely do it and that they won't regret the decision. Going abroad was such a fun, great, life-changing experience. It allowed me to see a different part of the world and an entirely new culture. Going abroad opened up my eyes and allowed me to see events from a completely new point of view. I think that it is important for us students to have the opportunity to explore and travel the world.
What was the hardest part about going abroad?
Jennifer: The hardest part about going abroad was definitely not being able to talk to my family and friends very often. Being that the time difference in Australia with at least a 14 hours, it was very challenging to find a good and convenient time to call home and talk to my family.
What's your favorite story to tell about your time abroad?
Jennifer: One of my favorite stories to tell about my time abroad was the week that we spent in Cairns and the Daintree rainforest. I had seen pictures of the reef before, but actually snorkeling and getting up close to the animals was so cool and so much better than I had imagined. Also, on this trip we stayed the night in the middle of the rainforest and decided to wake up to watch the sunrise on the beach. It was probably one of the best days we had as a group and it was just so much fun.
What made this experience unique and special?
Jennifer: This experience was unique and special because of the other 40 people that I went abroad with. Had it not been for the other people on my program, I do not think that I would have had such a great time. These people were great to travel around with, eat with, or just explore the city and find some cool things and places to do and go.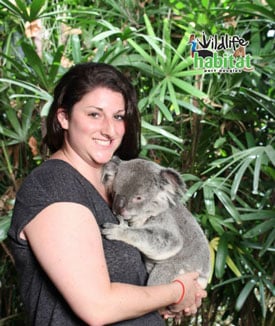 Tell us about an experience you had that you could not have had at home.
Jennifer: One thing that I did abroad in Australia that is not possible back home is pet a kangaroo and hold a koala. When I found out I was going to Australia, these things were on the top of my list and just being able to hold the koala was so cool.
What is one piece of advice you'd give to someone going on your program?
Jennifer: One piece of advice I would give to someone going on IES abroad would be to try to meet new people outside of the IES group. Traveling and hanging out with other Americans is fun, but it is also important that you branch out and make other, native friends. These people can show you new things and can allow you to see an entirely new culture.
What made this trip meaningful to you, or how did this trip change your perceptions, future path?
Jennifer: This trip definitely changed my perceptions of how I see things and how I approach life. Being abroad allowed me to gain insight into other peoples perspectives and see how they live. Living in Australia, the culture was much more relaxed and laid back and I think that definitely stuck with me. I have learned that even with school, there is still time to do fun things. This trip made me much more aware of the fast-paced American culture, and made me want to take time to do things and just enjoy life.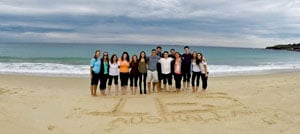 What did you do with your phone when abroad?
Jennifer: When I went abroad, I really wasn't sure what I was going to do with my phone or how I was going to communicate with people in Australia but also back home. However, it turned out to be super easy. With the iPhone 5, I was able to unlock my phone and get a new sim card in Australia. They put me on a pay as you go type of plan and it was very easy to do. The plan came with data and lots of messaging and was perfect for what I needed.