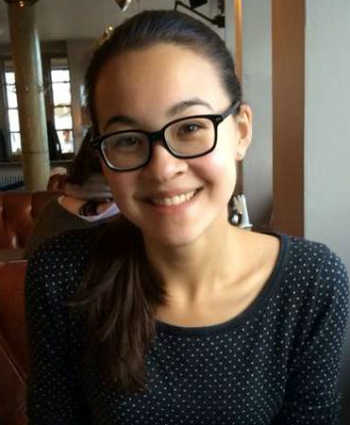 What is one piece of advice you'd give future students traveling with your program?
Megan: I would definitely recommend speaking French as much as possible. While the Rabat program isn't technically an immersion experience, speaking French maintains the mindset and also facilitates studying. Unfortunately, I did not speak French with my fellow classmates, but I spoke it with my host family and with the staff at the program, and found that I was attaining levels in French that I had lost during my semesters without French classes.
Not only should students try to speak French as often as they can, but this advice also applies to Arabic. Even if there are only three words that you feel comfortable saying, host mothers have heard every single pronunciation of those words and they not only know what you are saying, but they will teach you how to say it correctly.
Did you run into a language barrier? Did you ever think you knew more/less of the language?
Megan: I found that I ran into less of a language barrier than the other students in my program simply due to the circumstances of my homestay: I speak French fluently and some families spoke fluent French like mine, but some spoke rudimentary French, and some families only spoke the Moroccan dialect of Arabic.
I studied Arabic for two years before I arrived and I underestimated myself in some situations, especially in stores and in the marketplace. The hosts were very supportive of language learning—my host mother incorporated more and more Arabic into her conversations with me as the program progressed and the teachers insisted on brief conversations in Arabic at the beginning of class, just to see how we were doing.
How has this experience impacted your future? (Personally, professionally, academically, etc)
Megan: I was unsure of what specifically wanted to study in international affairs and in my concentration of security policy, but my classes in Morocco and the excellent professors I encountered directed me towards several options. I am now focusing on European and North African relations and the cultural role of religion in politics as well as considering a second major in French language studies due to the amazing literature class.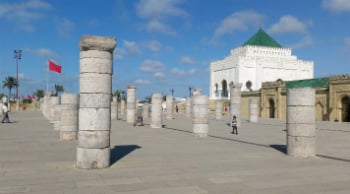 In my professional life, my connections with professors have led to internship recommendations and the experience in Morocco has given me more weight in my current situation in the world of political studies in French universities. On a more personal level, my host sisters introduced me to Moroccan baked goods and I am still baking prolifically, which has made several get-togethers just a little more fun!
Describe your program socially and academically.
Megan: My program was small—we were a group of six Americans, all from different universities. Because of the size, we travelled and experienced the city in a group almost all the time, and also became close with the program directors and staff.
The academics were completely in French and questions were clarified in French as well. We had few options: everyone took a basic Moroccan Arabic course, then we each chose two classes out of Moroccan and Senegalese literature, sociology of immigration, and politics of North Africa. The classes were intensive and challenging, but the small class size meant that we received a lot of personalized attention.
What made this experience unique and special?
Megan: My program was especially unique because I was able to see several aspects of the culture in a very short amount of time.
For the first month, I experienced Moroccan culture as it is on a day-to-day basis. I lived in an ancient city next to the old pirate fortress, I dodged dress-sellers and men with carts full of snails in broth and old men drinking tiny coffees while I made my way to class.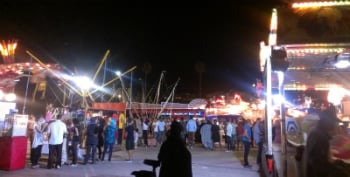 For the second month, I was lucky enough to experience Morocco during Ramadan. The stark contrast and immersion in the deep culture was incredible; my walk to school was almost silent and the nights were much livelier. The week-long trip to Senegal and the lectures there were also incredible, and the opportunity to experience yet another rich culture within my study abroad program was invaluable. We also saw King Mohammed VI with King Felipe VI of Spain in the longest motorcade I've ever seen, even after living in DC—it was nearly on the last day of the program and an impressive end to our experience.