0 travelers are looking at this program
IES Abroad consists of a passionate team of international educators who have been facilitating programs since 1950. To date, they have established over 125 programs operating in 35+ locations worldwide. With a network of 6,000+ students, you're sure to find a program that fits your specific needs! Not to mention, IES Abroad provides $2.4 million in scholarship funding annually. Their aim is to make study abroad a reality for every student!
This page is dedicated to programs that have come and gone, but nonetheless greatly impacted the lives of the participants. Feel free to leave a review on this page if you are an alumni of a program no longer in session. Also, be sure to check out the IES Abroad website for an up-to-date list of all their current programs.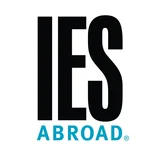 IES Abroad Scholarships and Financial Aid
Financial limitations shouldn't prevent you from studying abroad with us. That's why IES Abroad offers more than $6 million in scholarships and aid. IES Abroad offers a number of diversity scholarships and grants to provide opportunities for traditionally underrepresented communities in study abroad.