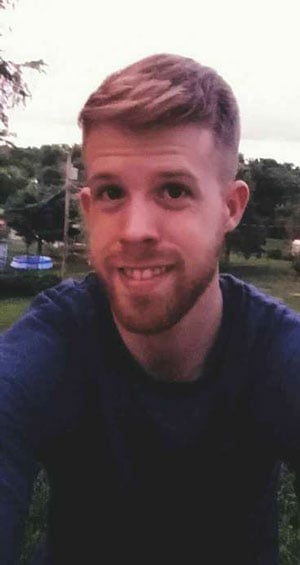 Why did you decide to go abroad with your provider?
Scott: I had spent countless hours researching and comparing different providers and after narrowing it down to a handful, I ended up choosing this one because I felt like it was the best option for me. Not only did they assist me in obtaining my Working Holiday Visa, but they also set me up with transportation from the airport to the hostel they had booked for me upon my arrival.
I also read TONS of reviews, and the majority of the ones I read for this program were quite positive, so I decided to go for it! They also provided complete support for just about any situation I might find myself in from day one, and that came in handy quite a few times.
Do you think your program changed you as a person?
Scott: It did. Travel, no matter where it is you go, will change you. By participating in this program I learned to be comfortable outside my comfort zone, and that wasn't always easy. I feel as if I learned more in my seven months abroad than I did throughout most of my college career. It challenged me to see things outside of the lens I was accustomed to and widened my perspectives about the world in general.
I learned a lot from the locals and travelers I met along the way, my fellow program participants and staff, and I learned a lot about myself as well. I believe that this experience was enriching beyond words, and I hope I can take what I've learned and share it with others.
What did your provider do for you and what did you need to do on your own?
Scott: Before I had left the U.S., the program had already helped me in securing my Working Holiday Visa, booked a hostel for my first two nights in Auckland, and set me up with an orientation at their headquarters the day I arrived. Not only that, but they also invited me to join their Facebook page which helped me connect to other travelers who were participating in the program and see what kind of experiences they were having.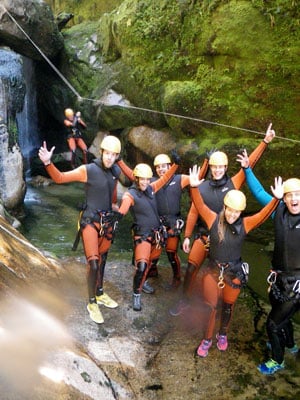 From the beginning they created this support group which helped me throughout my entire stay and I was extremely grateful for it. At the orientation meeting they gave us information on what kind of jobs were available for us, how to set up a bank account, and how to go about making the most out of our experience abroad. All I had to do was figure out what kind of work I thought I might enjoy doing and where I wanted to go first!
Describe a goal you set and how you went about accomplishing it.
Scott: I had left the U.S. with a few goals in mind: To see as much as possible, to meet as many people as possible, and to (almost) always say yes to new experiences. I didn't know what I wanted to do job wise, so I ended up applying for a lot of different things, from working at an observatory to WWOOFING to looking for jobs at various backpackers.
I ended up getting a job working reception in a really fun Backpackers in Nelson on the South Island, and I had the opportunity to work on all my goals there! I met new people from all around the world every single day while I worked there, I took day trips and saw as much as I possibly could, and tried things that I normally wouldn't be as willing to back at home. It was quite the adventure.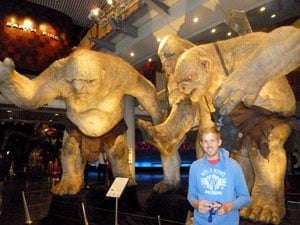 What is one piece of advice you'd give future students traveling with your program?
Scott: I think the most important advice I could give is to be open to new experiences. Things aren't always going to go as you had planned, but sometimes those days make for the best adventures. Learn to go with the flow and not be so stressed out when things don't work out the way you expect them to.
Make loose plans and just go from there. Some of the best days I had involved not making a plan whatsoever and just living in the moment. And if you're ever feeling extremely overwhelmed, the staff at the program office are always willing to assist in any way they can.