What position do you hold at BUNAC? What has been your career path so far?
Kirsty: I am an operations co-ordinator for BUNAC, which means I assist with different parts of our programmes we offer, including acting as the BUNAC rep for our group flights to Australia and New Zealand and going out to do Site Visits for our Intern in Britain programme.
My first job was working for a retail company in New Zealand; I joined them on a part time basis whilst I was still at school then was offered a promotion to become an Assistant Manager. I stayed with them for six years before moving to London.
When I moved to London, I explored what London had to offer and then wanted to save before traveling around Europe. I landed a role as a Store Manager and then took time off to travel before joining a company as a Care Co-ordinator.
I found out about BUNAC and loved what programmes they offered and was lucky enough to be given the opportunity to join the company and haven't looked back!
What was your favourite traveling experience?
Kirsty: My favourite traveling experience was flying to London, United Kingdom in 2010. I didn't know to what to expect and had never flown long haul before. I was slightly nervous before boarding the flight, leaving New Zealand in the middle of the night, but as we took off my excitement got the better of me and I was counting down the hours until arriving in London.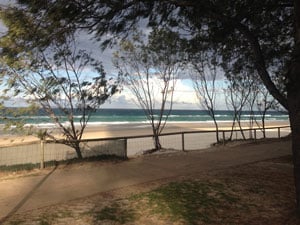 During the flight, I chatted with the people around me and found I wasn't alone on my journey. The stop over in Hong Kong was great to the stretch the legs and to grab a cup of coffee – turns out I don't really sleep on planes!
When descending into Heathrow, I had an overwhelming feeling like I was arriving home from a very long holiday. This is my favourite traveling experience as I absolutely love being in London and having Europe on my door step!
What country have you always wanted to visit?
Kirsty: I have always wanted to travel around Belgium. I have only heard good things like the chocolate, Christmas markets, and amazing architecture. I have started ticking cities off my list within Belgium by going to Bruges in 2012. I was amazed by the cobbled roads and the history of the buildings.
The Christmas markets were busy but it had a great festive feeling about it. My next stop will be Brussels this year, heading out in December for a long weekend. After exploring Belgium, my next country will possibly be crossing cities off from Germany or the United Kingdom.
What does the future hold for BUNAC – any exciting new programs to share?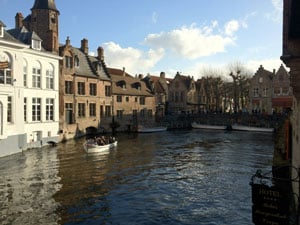 Kirsty: The future is looking very promising for BUNAC. We are currently expanding our Internship Programmes including in Australia and Britain.
We have just started a new Volunteer Program in South Africa – Kruger National Park, where you live and work in the park; this is a wildlife conservation program.
It is a programme which has a lot of variety from animal research to road maintenance to monitoring the animals. The base where they would stay has river view of the Olifants River, where elephants, buffalos and giraffes are seen often.
This programme offers a bit of everything and is something that I would love to participate in one day!