Give us an intro!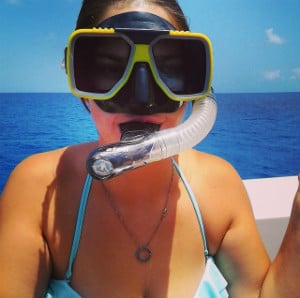 My name is Ciara Johnson and I am a senior International Marketing student at a small private school called Culver-Stockton College. I plan to attend Purdue University to earn my graduate degree in Hospitality and Tourism Management. Traveling is my favorite thing in the world to do!
Why did you pick this program?
I chose the CAPA Sydney program because Australia was a very attractive location to me, my school held an affiliation with CAPA and it was a dream of mine to complete a semester long study abroad.
What do you wish someone told you?
I wish someone had told me to stop stressing before I went abroad. I was worried about minute details that were truly irrelevant. CAPA had everything taken care of for me!
What is the most important thing you learned abroad?
I learned a great deal about myself and became more confident in my skills and capabilities.
What do you tell your friends who are thinking about going abroad?
Just do it! You'll always regret not taking the chance and it is one of the most valuable learning experiences you could ever be afforded.
What was hardest part about going abroad?
The hardest part about going abroad was having to say good bye to friends and family for three whole months. CAPA helped with this by offering a CAPA family and allowing the students in the program to live in the same apartment.
What's your favorite story to tell about your time abroad?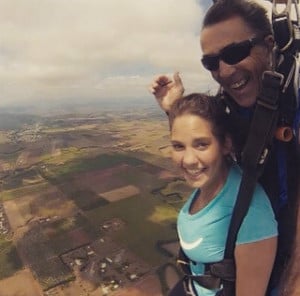 My favorite story is when I jumped off a plane at 14,000 feet in the air in Cairns, Australia! It was surreal to have the opportunity not only to skydive but to do so in Australia!
What made this experience unique and special?
The inclusion of an internship made the program unique. This added a professional aspect to my study abroad and helped me assimilate into the Australian environment. I truly felt like I belonged on my commute to work every day!
Tell us about an experience that you could not have had at home?
At home, I am so familiar with everything and everyone. I was able to learn how self sustainable I truly am and how capable I am of surviving on my own! Learning this was an amazing feeling and helped boost my confidence immensely.
What is one piece of advice you'd give to someone going on your program?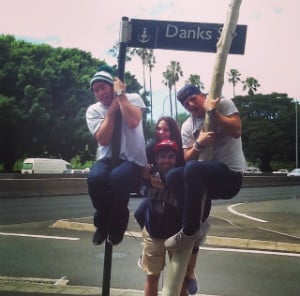 Don't be shy! Go out of your way to make friends and meet new people. It's an amazing experience and the people make it even better!
What made this trip meaningful to you, or how did this trip change your perceptions, future path?
This trip was meaningful because of the friendships I made. I still keep in touch with my co-workers, other students from the program and the program administrators!