Give us an intro!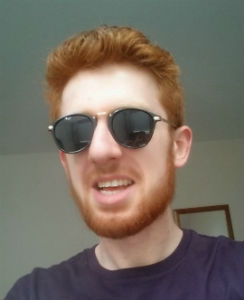 Connor is an 21 year old who will shortly be graduating from the University of Cambridge with a degree in Economics. He started learning Mandarin in after school lessons when he was 15 and hasn't looked back since! He has been to China three times now and has become completely oblivious to the constant stares he gets being a natural-born redhead in a country where black hair dominates.
Why did you pick this program?
Location, location, location.
Shijiazhuang is only an hour and a half away from Beijing, yet offers a completely different and far more immersive Mandarin learning environment.
Foreigners are rarely seen in this sprawling city and the official Mandarin Chinese dialect is the local dialect here! (Having been to elsewhere in China, it must be stressed just how different many local dialects are - the further away from Beijing you go, the less intelligible the dialects become - and this can be a real problem when your level of the language is low).
What made this experience unique and special?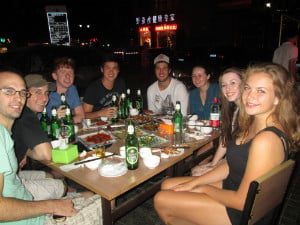 The KCE program is unique in the way that it is personalized to conform to exactly what you want to get out of it. What you want to learn, how you want to learn, and when you want to learn - the program is individually tailored toward your needs.
Tuition is one-on-one, so you constantly get to practice speaking with a local native speaker. You will also soon make friends with all the other teachers and students because KCE is such a small community.
Lunch is served at the school, where there is a relaxing social atmosphere and everyone feels comfortable to try and use their Mandarin, regardless of their level.
What is one piece of advice you'd give to someone going on your program?
Be willing to completely immerse yourself in the culture – this is only way you will fully progress with your Mandarin. By this, I mean eat Chinese food at all times of the day (it's cheaper than the Western food you can find in the city and just as tasty), drink Chinese tea (and beer), take the local public transport, go and sing at KTV Karaoke bars (in English if you have to), get a bike and explore the city.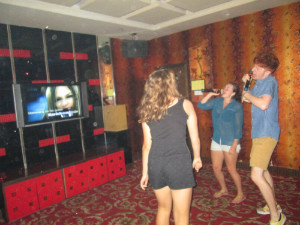 Don't feel worried or scared that something may go wrong – so what if it does? This is all part of your cultural immersion and very soon the oddities and nuances of Chinese life will feel natural to you.
Don't panic and always use your Mandarin when you can – practice makes perfect as they say – even if it's simple phrases such as 'Thank you', 'Hello' or 'Bye'. Live Chinese culture. Breathe Chinese culture (maybe don't spend too much time outside on a smoggy day though). This, quite simply put, is the way to get the most of program.
What is the food like?
I'm glad you asked – Northern Chinese cuisine is full of noodles and dumplings, which can be enjoyed at any time of the day from numerous street vendors and restaurants around the city. The low prices will surprise you – much cheaper than in nearby Beijing, significantly cheaper than in the West, and just as tasty.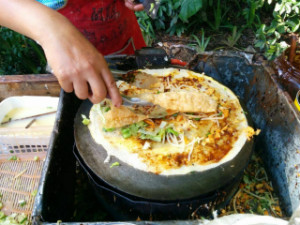 For breakfast, I would particularly recommend trying 煎饼 – a delicious savoury pancake with plenty of coriander and a touch of chilli, or 肉夹馍 – a traditional Chinese burger made with finely sliced pork and green peppers – and yes, I said for breakfast!