Give us an intro!
I'm currently in my first year of Bachelor of Arts/Bachelor of Economics double degree at the Australian National University. I'm originally from Melbourne, Victoria, and I'm an avid fan of opera/classical music.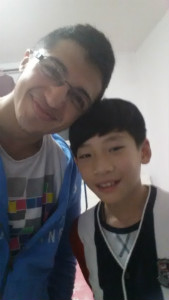 Why did you pick this program?
I picked KCE because of the intensive nature of the program and the fact that it was one-on-one. Additionally, it was extremely affordable (especially by comparison); on average (including the airfare), it is cheaper for me to go to KCE over the summer holidays per week than it is for me to stay in Canberra!
Additionally, the fact that Shijiazhuang residents predominantly could not speak English massively increased the rate of learning, as I was forced to constantly use Chinese in all interactions.
Hence, I wasn't able to just be lazy and stick with English as I would have been able to in Beijing or Shanghai; I had to use the language which I had come to learn, and therefore came away from China with a much higher level of Chinese than I would have if I had gone to a comparable school in Beijing or Shanghai, where it would have been largely in class that I would have been practising my Chinese.
What do you wish someone had told you before you went abroad?
I wish that someone had told me to treat Shijiazhuang like home from the moment that I got there. Despite the fact that it can be a little polluted, and that it's not quite as developed as the major metropolises of China, these factors actually work to its advantage; it means that the city is a little quieter and more accessible than its dominant contemporaries.
Exploring the city on the walk home each day was a delight; seeing the way that it functioned, the markets and the (interesting) traffic dynamics; all of these features were those which I just didn't appreciate for my first few weeks where I wasn't treating Shijiazhuang like home from the get-go.
Hence, I would recommend that anyone else who goes starts exploring from Day 1; you'll quickly learn to love the city.
What is the most important thing you learned abroad?
The most important thing that I learned abroad would be to comprehensively engage in what the teachers are offering at KCE. It's one thing to go to class for the four hours a day and then return to the apartment and watch English TV, but it's another thing entirely to take what was learnt in the classroom and use it on the street, or in conversations with the other teachers, etc.
It's only once you start engaging in the material learnt outside of the lesson itself that you really begin to excel and achieve the goals which you set for your Chinese learning.
What do you tell your friends who are thinking about going abroad?
I tell them unequivocally to do it. Especially with respect to my friends studying Chinese, I tell them that going to KCE is one of the best decisions that they could make. Not only does it solidify and engage in a real sense the learning that they've done at university/school, but it also builds upon it with a knowledge of how to use that language in a Chinese context, which can be quite different to using Chinese in an Australian context back home.
It's the Chinese context that gives new depth and meaning to the language being learnt, and I personally believe that KCE offers that context far better than expatriate-heavy cities like Beijing and Shanghai, therefore enriching the potential language study both during and after their trip to KCE.
What was hardest part about going abroad?
One of the hardest things about going abroad was the lack of an immediate support network in China; even in a host family, you're initially not that close and it's unsure how to adequately navigate cultural boundaries.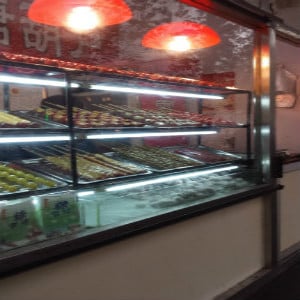 Here is another way in which KCE offers a truly wonderful experience. You will use Chinese in almost all encounters, from a host family to your teachers to shop vendors. But in the school itself, the presence of other anglophonic students enables you to feel as though you do have a support network; the daily lunches together create a feeling of solidarity, and it enables you to have at least a few conversations a day in English (which can feel so very relaxing after a hard day of struggling through each sentence).
Thus, whilst it can be isolating and intimidating to travel to Shijizhuang without a huge knowledge of the language and without a support network, it pays off in that you are forced to constantly use the language because when it truly is too much, you know that your fellow students will act as a support network for you.
What's your favorite story to tell about your time abroad?
There isn't one unique story to tell, but there are a multitude from having interacted with my teacher, Sara.
We would daily have fun chats and joke around; there wasn't a day when it was just dry didactic instruction. Indeed, this isn't only applicable to one or two of KCE's teachers; it really does apply to all of them.
Every teacher at KCE makes an active effort to bond with and befriend their students, which makes the one-on-one teaching that much more enjoyable.
What made this experience unique and special?
The thing that made this trip unique and special was a combination of that mentioned above; the city of Shijiazhuang, the friendly nature of KCE and the intensity of the language training.
None of those could really be rivaled by any other program; I truly believe that KCE offers a unique and individual experience which combines a family-like school with a friendly but sinophonic city that maximizes both the language learning and the enjoyment thereof.
Tell us about an experience you had that you could not have had at home.
One of the weekends that I was with my host family, we went for a drive out into the mountains near Shijizhuang.
I asked where we were going, and they stated where it was; I looked the word up on my phone, and bizarrely, the phone kept telling me that they were saying "sphinx", as in the Sphinx in Egypt. I was highly confused until, lo and behold, there was an actual sphinx there. Apparently a movie set had been built and then just left there after the conclusion of the filming; there was a sphinx, a medieval village, a fort and some other misc setpieces; the ability just to go into and wander about this movie set was fairly darned unique; no admission prices, no guards, just an unsupervised and slightly surreal area.
What is one piece of advice you'd give to someone going on your program?
Make the most of the trip. Dive into every experience wholeheartedly, abandon your prior perceptions of China at the door, eat whatever is put in front of you and do whatever is suggested.
Shijizhuang, the host families and the school offer so many wonderful experiences that initially may seem a little strange or befuddling; ignore the hesitation and just do it. When you emerge on the other side of the experience, you'll be all the better for it.
What made this trip meaningful to you, or how did this trip change your perceptions, future path?
The trip really made me reconsider what it meant to be learning Chinese; it ceased to be a matter of learning a language in some isolated and academic context; it reconceptualised it in my mind as a living, breathing language which was used by real, living, breathing people.
Even now, back in Australia on campus, it's been a thrill to eavesdrop on the Mandarin conversations in lecture theatres or in tutes (a lot of the Chinese international students complain loudly in Mandarin about the lecturers, I've learnt; knowledge that I never would have gained had I not gone to KCE!).
It really made me want to keep on engaging with China and the Chinese language, because it gave it a purpose and soul separate to the textbook.