Give us an intro!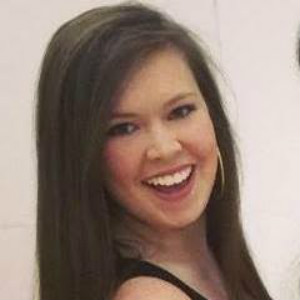 Emily: Emily is a rising senior at Wofford College. She is a government major and history minor but doesn't want to go to law school. Emily loves to travel, read, shop, and volunteer at the humane society!
What do you tell your friends who are thinking about going abroad?
Emily: When asked about my experience abroad or when friends express interest, I generally get extremely excited and just start encouraging them because my own personal experience was so enlightening. I usually start giving them my own traveling tips and tell them that wherever they choose will be an amazing adventure but that of course one can never go wrong with choosing to study in Rome!
What's your favorite story to tell about your time abroad?
Emily: There are so many amazing stories but honestly I think my favorite parts to reminisce about are the daily things that we did that I took for granted. For instance, I miss walking by the Vatican every day on my way to school or exploring the shops around the Panthéon- and the gelato store that was near there that was to die for and I highly recommend visiting as much as possible!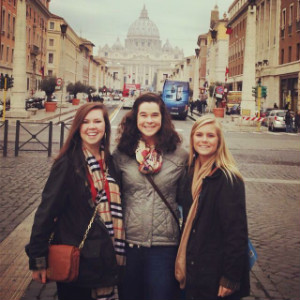 The nights in Trastevere and Campo de Fiori were a blast. All in all I just really miss the Italian culture and love sharing all of my favorite places and activities with those who are willing to listen!
What is one piece of advice you'd give to someone going on your program?
Emily: IES abroad Rome has many extra curricular activities outside of the classroom that I highly encourage everyone to take advantage of. They usually offer an authentic Italian dinner, cooking classes, a field trip to tour the Vatican museum, and many more excursions that further immersed us into the Italian culture.
These extra activities are so much fun and help you to really bond with the rest of the people in your program as well as the staff and the Italian students that lived with us and basically mentored us throughout the program.
What made this trip meaningful to you, or how did this trip change your perceptions, future path?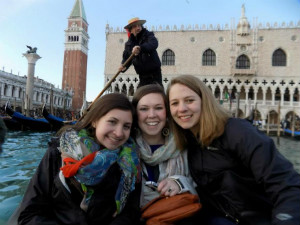 Emily: Being a huge history lover, Rome was a perfect city for me to live in and explore. Our professor was extremely knowledgable and took us on so many historic field trips such as the Roman forum and of course the Vatican! Touring the Vatican and St. Peter's Basilica was most likely my favorite field trip because of the beauty as well as the historical significance.
Due to our program, we were able to tour all levels of the Vatican and even see the tomb of St. Peter as well as the bones that are believed to have been his. The mixture of the beauty of the city, the historic significance, and the amazing staff at IES that practically created a family away from my own definitely encouraged me to pursue my love to travel and that due to this adventure I learned more about myself and what I want in the future.