Term
Academic Year, Fall, Spring, Summer
Need-based funding, Merit-based funding, General grants/scholarships, BIPOC funding
View Other Details

Program Details

Housing

Apartment

Host Family

Pricing

Price Details

Contact IES Abroad or see website for details: www.IESabroad.org/rome

What's Included

Accommodation

Classes

Wifi

What's Not Included

Airfare

Visa
27 travelers are looking at this program
Rome will be your classroom. Can you imagine places like the Vatican, Pantheon, the Forum, or the Coliseum being part of your education? Welcome to study abroad! Wherever possible our courses take advantage of the city's many opportunities through a series of course-related field studies to many historical, artistic, and cultural sites.
IES Abroad Rome has something for every major. We offer programs in Langauge & Area Studies, Art History & Fashion, Early Childhood Education, Film & Media Studies, History & Classics, International Relations, Sociology & Religion, Language & Culture, and Fashion Studies. With so many disciplines in one Center, you're able to customize your program with a multitude of IES Abroad classes. You can also enroll in courses at a local university, where you will experience first-hand the Italian educational system. Maybe you'll even make some Italian friends while you're at it.
As part of IES Abroad's Global Good Commitment, IES Abroad employs sustainability measures in the following ways:
-Moving toward more sustainable Headquarters and Centers abroad
-Producing printed materials mindfully
-Hosting events and conferences in LEED-certified buildings
-Purchasing carbon offsets for staff air travel
-The formation of the IES Abroad Sustainability Team - a dedicated group of volunteers responsible for implementing sustainable practices across our organization. The team comprises of members across our Centers, departments, teams. It is truly a global effort, and we are better for it.
Program Highlights
Partake in unique field trips to sites such as the Amalfi Coast or Tuscany.
Feel at home in IES Abroad-vetted housing, which may include homestays, residence halls with local university students, and/or apartments (often with a local resident assistant).
Complement your courses by going on one of many course-related trips.
Have access to a variety of student services.
IES Abroad gives $5 million in scholarships and aid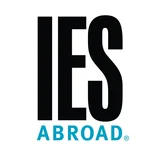 IES Abroad Scholarships and Financial Aid
Financial limitations shouldn't prevent you from studying abroad with us. That's why IES Abroad offers more than $6 million in scholarships and aid. IES Abroad offers a number of diversity scholarships and grants to provide opportunities for traditionally underrepresented communities in study abroad.