What do you wish someone had told you before you went abroad?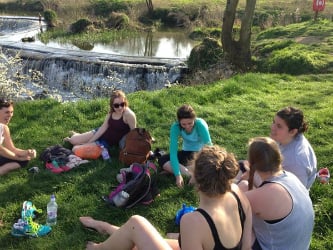 I wish someone had told me that even though it felt like a vacation, to treat it like real life. I had an absolute blast but I ignored some of the things I am passionate about, such as my athletics and my writing. It's definitely good to try as many new things as possible and have fun BUT its important to remember to make time for yourself and the things you love.
What is the most important thing you learned abroad?
I learned that asking for help is ALWAYS the best option. There are so many times I could have gotten on the wrong train, missed my bus, or lost my way had I not asked for assistance. Take a chance and talk to strangers, chances are they will be interested in talking to you, and you can find out lots of insider's tips and 'local secrets' in a five minute conversation!
What do you tell your friends who are thinking about going abroad?
DO IT!
What's your favorite story to tell about your time abroad?
So I shared a pint AND got a selfie with the #RoyalShakespearCompany in #StratfordUponAvon. But, I mean, it's no big deal ;)
Tell us about an experience you had that you could not have had at home.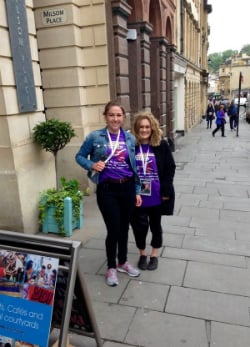 I. Saw. The. COLISEUM! And the canals of Venice, and the art of Florence. I made it all the way to Italy for Spring Break. Trying to plan a week long trip to Italy from the US would have been a nightmare. Not to mention the holiday would be over by the time you got over jet lag... Being an arts connoisseur, seeing these beautiful cities was just... wow.
What is one piece of advice you'd give to someone going on your program?
Get involved with your student aids and with the universities. I wish I had done more activities with the universities and taken the time to meet more British students in an academic environment, as opposed to in a club/pub environment - which is what will end up happening if you don't take chances and join something new. Also, talk to old people. They usually have the most valuable things to say.
What made this trip meaningful to you, or how did this trip change your perceptions or future path?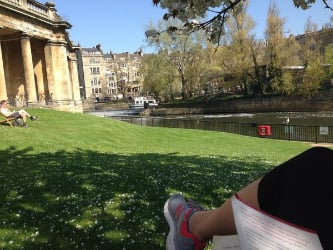 I met so many amazing people while abroad. The people of Bath and the many travelers to it opened up my eyes to a new way of living. Growing up, I have always seen the future as high school, college, career. Now that I have met so many people my age, and older, who are just taking time to travel and explore the world and themselves before settling for a career I am inspired to do the same. I want to take chances and risk some of my security in order to live life to the fullest.