What position do you hold at Advanced Studies England? What has been your career path so far?
Karyn: Working with ASE completes a circle for me. My first two jobs after graduate school were in international admissions (University of Michigan; Syracuse University), bringing people from other countries to the U.S.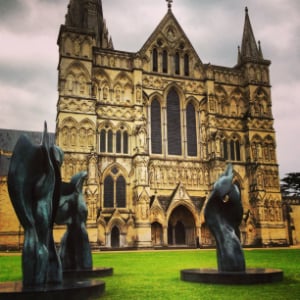 More recently, I served as Assistant Dean of Students, Study Abroad Adviser at Amherst College, and Director of Study Abroad at Yale University, helping students at those institutions to find the right programs all over the world.
Now, I'm is directly recruiting students for ASE, helping them to understand why Bath might be a great fit for them- so the circle is complete!
What do you believe to be the biggest factor in being a successful company?
Karyn: I came to work with ASE because I truly believe that our staff and faculty care deeply that our students have a meaningful experience while studying in Bath.
We want to push students academically and culturally- to dig deeper, to take charge of their learning in the classroom, and outside of it- but do so within a supportive environment.
Describe a time when you felt especially proud to be part of the Advanced Studies England team.
Karyn: When I attended my first program alumni event, it was so gratifying (and fun!) to hear students, young and not-so-young, reminisce about their time with ASE.
Sharing stories about favorite classes and tutors (and a few funny stories about staff members too!), such as which flat and bedroom in the flat they still considered their own, the meals they shared with roommates and friends, was an amazing experience.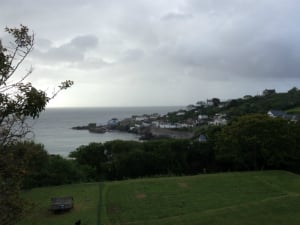 They talked about how they still considered Bath 'home', and about all the people that they are still in contact with from their time abroad - whether fellow students, or locals that they met through volunteering, book clubs, internships, organic gardening groups, etc. Even though they studied with us at different times, they all felt like members of one big extended family.
What language have you always wanted to learn and why?
Karyn: While I briefly studied Norwegian, I still regret that I didn't continue with it long enough to become proficient. Most branches of my family emigrated to the upper midwest from Norway back in the late 1800's and early.
My paternal grandfather still had his thick accent when I was growing up, and my maternal grandmother tried (rather unsuccessfully) to get my sisters and I to learn a few words, phrases and songs. I'd like to honor those ancestors by really getting a handle on the language.