What do you tell your friends who are thinking about going abroad?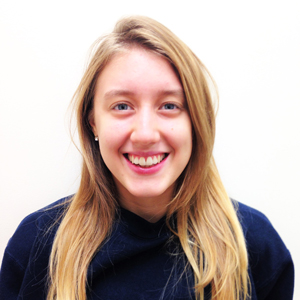 One thing I really appreciated that the program staff told us during orientation was to "not put any pressure on the experience" -- there would be days we'd love being in London, days we would hate it, and that was all part of the experience. As I think back, most of the sweet memories are coming to mind, but there were days like any other that I felt sad or lonely or bored in some way. I'm so thankful I had those words of wisdom with me as I started because it set a tone for my time there and I would definitely pass that on to anyone studying abroad.
One of my friends in the program also reminded me not to compare my experience to anyone else's. You choose how you want to experience study abroad -- whether that be studying, clubbing, traveling, shopping, meditating, running, whatever! Everyone's journey is different and study abroad will affect everyone in a different way.
Realize that it will definitely be different than your expectations -- in both good and bad ways! Enjoy the journey and savor each day as you would want to, and not in relation to another person.

What was the hardest part about going abroad?
One of the hardest parts was feeling out of place with my fellow Americans at times. Program orientation brought back memories of being a freshman at college all over again. Leaving close friends and family back home forced me to endure the tediousness of small talk (my pet peeve, ha!) with brand new faces. But it was a shared experience for all of us, and with time, I found who I clicked with.
I actually only had a few close friends within the actual IES program, but found kindred spirits in the activities I participated in outside the program. Even if you don't make the closest friends while studying abroad, just exposing yourself to a new culture and country is worth the trip.

What's your favorite story to tell about your time abroad?
One of my favorite memories was participating in International Pillow Fight Day! Hundreds of us gathered in central London at Trafalgar Square to smack each other with pillows. The ground was blanketed in feathers after a few hours of pummeling each other. Totally worth the risk of whiplash and concussion!

What made this trip meaningful to you, or how did this trip change your perceptions or future path?
Living in London challenged me as a person in a broad range of areas: socially, academically, and vocationally. Socially, I loved meeting new international friends outside the program in my student dorm, the local gospel choir, my sister's church, a London faith-based group, and just strangers on the street and Tube!
Academically, the classes were brilliant and allowed me to study subjects--such as art, architecture, and marketing--that I didn't have the time to take back at my home university. Vocationally, my eyes were opened to the numerous homeless people on the street, and my interactions and conversations with them has deepened my desire to work with that demographic in the future.