Why did you pick this program?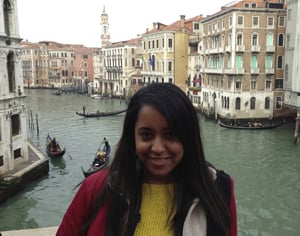 I choose InterExchange's Teaching Assistant program in Italy because it seemed the most credible and affordable. It had great testimonials for an insider's perspective. When I reached out with questions, the InterExchange folks replied almost immediately and I felt taken care of from the very beginning. As for teaching, although I had very little experience doing it, I knew that I wanted to work and in an "indoor" setting and I thought teaching would be a productive way to do it. I also had never been to the region in Italy where the program takes place and thought it'd be a cool new experience.
What is the most important thing you learned abroad?
The most important thing I learned abroad is to have confidence in your own abilities. Believe that you can navigate your way through unfamiliar streets and take care of your basic needs even with a language barrier. Believe that you have the instincts to avoid or get out of a uncomfortable situation gracefully. And also that you'll learn to become comfortable with the uncomfortable.
What do you tell your friends who are thinking about going abroad?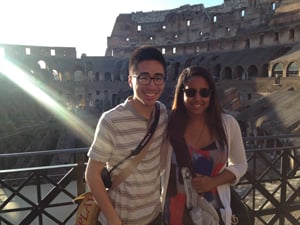 Just do it. No matter how difficult it seems right now, it WILL be worth it in the end. You'll get to see historical and cultural things you can't get at home and it'll be enlightening. The museums and landscapes I visited inspired me so much that I started a blog just at first to record my thoughts, but now I continue to write today. Keep an open mind throughout your stay and you'll be surprised at what will attract you. I never thought I'd be into farming, but once I tried it, I found it therapeutic!
What's your favorite story to tell about your time abroad?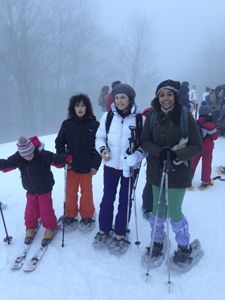 In our first week together, my host family took me snowshoeing in the Sibylline mountains. We hiked for a few hours in the snow with their hiking group and it was great way to bond and meet people. I meet a friend my age there and we kept in contact throughout my stay. After the hike, the group went to a restaurant that served local cuisine and I had perhaps the best (and biggest) 10 course meal I've ever had. It was a great introduction to what some Italians do for recreation.
What made this experience unique and special?
For me what made this experience unique was living in the countryside. As a city girl, I'm very comfortable with hustle and bustle. However, for the first time, I got to experience a simple and pleasant way of living and see beautiful country landscape daily. I learned the meaning of farm to table dining because my host family cooked with produce and livestock grown in their own backyard. I even got a lesson in homemade wine! It felt like a true retreat because it was completely different from anything I was used to.
What is one piece of advice you'd give to someone going on your program?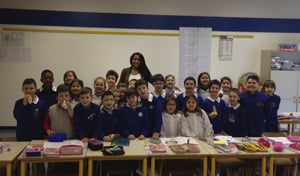 Although the position sounds like you'll only be assisting, you'll actually be leading most lessons from start to finish, so be prepared. Bring some teaching materials (flash cards, books, etc) from home since they'll be scarce at the schools and prepare talking points. But also don't be afraid to have fun, active lessons to keep the kids engaged. Simon says was a big crowd pleaser for example.