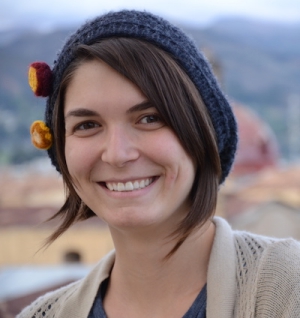 What do you believe to be the biggest factor in being a successful company?
A successful company needs to have a clear purpose, clear goals, and strong leadership. All expectations should be clear and good, constant, and consistent communication is extremely important. But of all these, strong leadership is the biggest factor since it unites all the others!
How have you changed/grown since working for your current company?
I have definitely changed and grown since starting my job with LLI. It was so rewarding to be able to collaborate with so many amazing people who have come through our program to volunteer. I consistently can learn and work on improving myself as a manager. I've been given so many opportunities to learn new systems, new programs, and new processes. And I have learned so much from program participants. I truly feel that I have been nourished working here at LLI.
What unique qualities does your company possess?
I have worked for various nonprofits and they each have their own unique and wonderful attributes. But what stands out for me with LLI is the level focus on constituents, ethics, and positive leadership. The focus is always on listening to the needs of the community and conforming to that.
Describe a time when you felt especially proud to be part of your current team.
I feel most proud when we have organization-wide events for all participants – it's so wonderful to see everyone participating in our children's, teen, and women's programs as well as volunteers and parents all together. The amount of people involved is always impressive, and everyone gets the opportunity to mingle and have fun together. It's always wonderful when all your favorite people are together in one place!
What is the best story you've heard from a return student?
Because of the nature of LLI's programs there are not really any return students yet – all the women can participate as long as they want, and the children's program participants are now in the newly opened teen program. But one of the best stories I heard from someone who finished a course with us was from Silvia, a women's program participant. She did not know how to use a computer at all, but after taking our computer literacy course, she now is able to use it for her needs and help her child with her homework. It was so wonderful to hear because she takes such pride in her ability!