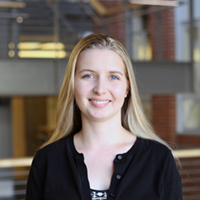 What is your favorite travel memory?
In Senegal, during a work trip to another area of the country, we stopped at a gas station. I asked if there was a restroom, and instead of going into the gas station, I was led across the street, to a woman selling fruit, and then into her house, past all of her children, to use her restroom. Senegalese teranga (hospitality) on full display.
What is the best story you've heard from a return student?
I recently had the opportunity to visit some of our exchange programs in Japan, and I learned from a student there of her experience participating in a competitive ballroom dance club with Japanese university students.
If you could go on any program that your company offers, which one would you choose and why?
I would go on our Landscape Architecture in Kyoto program, in which students live in a Zen Buddhist Monastery and visit and sketch the many beautiful temples and gardens of Kyoto, Japan.
What makes your company unique? When were you especially proud of your team?
What makes GEO unique is the wide range of unique and interesting programs that we offer. From Intensive Swahili in Zanzibar to Sports Business in Germany and the Netherlands, there is something for every student!