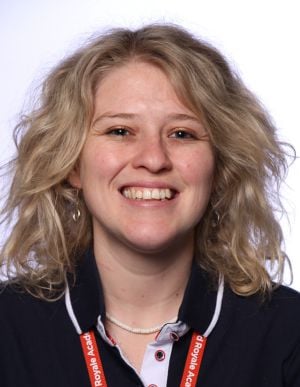 What is your favorite travel memory?
I have been very fortunate to have traveled to many amazing places over the years. Highlights of my travels include seeing the amazing stars in the Negev Desert in Israel, experiencing the hustle and bustle of Delhi, and driving along the Great Ocean Road in Australia.
My Most recent favorite travel memory is my incredible tour of New Zealand, which I did in September. I absolutely loved the culture of NZ, the warm and welcoming nature of the people there, and the vast and impressive landscapes.
I was lucky enough to visit both islands and it was interesting to experience the differences. My favorite parts of my trip were observing the glow worms in the Waitomo caves and staying on an overnight boat in the Bay of Islands, waking up before sunrise to see the bioluminescent algae.
How have you changed/grown since working for your current company?
I have worked for ORA for 6 summers now in different roles such as a counselor, House Dean, Junior Dean and also assisting in the head office. I have learned so much from these roles but also from the wonderful students I have met throughout the years.
I have gained in confidence and have learned valuable skills such as event planning, conducting briefings and leading staff. Working with staff and students of different nationalities has opened my eyes to different cultures and ideas and have met some outstanding people.
I have always enjoyed learning about new places, so working for ORA has been a great opportunity to learn even more and engage with individuals from countries that I didn't know so much about. I have been involved in many interesting and thought provoking discussions.
What do you believe to be the biggest factor in being a successful company?
I think making sure that our students are the focus, really listening to their needs and requests and the ability to add or alter according to their suggestions. We make sure our students have the opportunity to communicate their views and we also take into account any staff feedback to make our courses better and better.
There are many returning students and staff which shows how much everyone loves being part of the ORA experience. It is such a unique and wonderful opportunity.
ORA is highly organized and our head office team work hard during the year to ensure everything is well prepared for our programs.
If you could go on any program that your company offers, which one would you choose and why?
This is a difficult choice as every program we offer provides an interesting and diverse option. Having worked here at Yarnton Manor, now as part of the summer team but also as part of the ISC team, I have experienced the different feel to the site during these times.
Firstly, with our summer programs here and at our other campuses which I have worked at, due to the larger number of students, there is a real sense of community and is very busy and faster paced environment. Whereas, during the rest of the year here, due to smaller numbers of students the Manor feels more personalized and exclusive in a way, with more time with staff members.
Just as a personal preference I would be most interested in our Broadening Horizons program where students have the opportunity of choosing two subjects and a workshop to focus on and get to choose from 23 different options. I think I could select subjects which I haven't previously had the option of studying, so perhaps would choose: Creative Writing, Astronomy and Global Issues.
With all of our programs there is really something for every individual accounting for many subject areas and we are developing brand new courses for 2017.
What makes your company unique? When were you especially proud of your team?
ORA is unique as we offer programs of excellent quality which are well organized and executed. We consider both the academic and social parts of the program and offer many options for our students.
We are lucky enough to be able to use Oxford College sites and our beautiful Manor in Yarnton, so students get to live and study in these historical buildings, providing a real undergraduate experience.
ORA is a recipient of the highest accolade for British businesses, The Queen's Award for Enterprise (2012 and 2016). Our teachers and tutors are of the highest calibre and have a wealth of experience.
We also have students from over 100 different nationalities which make our programs very diverse and enriching.