What is your favorite travel memory?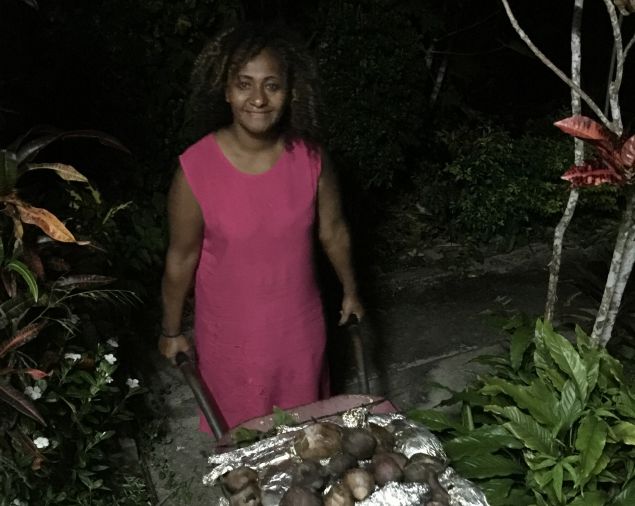 Growing up in the village of Namatakula and facing the many challenges that we face coming from a developing community, I haven't had the opportunity to travel as much as I would of liked.
I hope that my involvement with Travel Teacher will allow me and my family to travel in the future. I hope one day to be able to visit the UK.
What is the best story you've heard from a return student?
It was a pleasure for me to see our volunteers integrate into my home village community and adhere to our values and traditions that we hold together so proudly in Fiji.
The best stories that I hear from our volunteers are of their personal achievement and of obstacles that they have overcome in their lives.
I realize that for some volunteers attending our project in Fiji, adapting to village life is a step out of their comfort zone. There is nothing more pleasing for me than seeing individuals thrive and really embrace our culture. I love to keep in touch with all volunteers, Travel Teacher is like a community that continues to grow.
If you could go on any program that your company offers, which one would you choose and why?
You would have to join us in Fiji of course! We will introduce you to local life and teach you the values, culture and tradition. Plus If you haven't experienced 'Fiji Time' you really should!
Our projects in Fiji have a huge impact on the children of Ratu Filise Memorial School and I would encourage any prospective volunteers to contribute towards the sustainability of our work in my home village.
What makes your company unique? When were you especially proud of your team?
Travel Teacher is a special organization. leading up to and throughout our first project there was a vibrancy amongst the village and wider area, a sense that we have an organization who is passionate about supporting our children and our community.
It is a pleasure to be a part of this team and I am proud to be able to assist in ensuring our volunteers have access to a hospitable stay in our village.