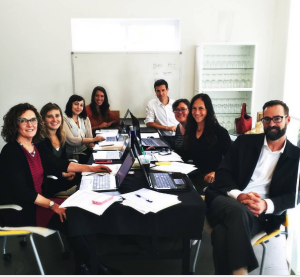 What is your favorite travel memory?
My favorite recent travel memory is from a work trip to Europe in Summer 2016. I was in Italy and France during the World Cup when both countries were competing and the energy, enthusiasm and patriotism in the streets was so infectious. It was amazing to be a part of those cultural moments.
If you could go on any program that your company offers, which one would you choose and why?
I would love to attend a semester in Florence. It is such a gorgeous, friendly city and the university has an amazing restaurant on-site. They also have some extremely interesting classes in travel writing and wine culture.
What makes your company unique? When were you especially proud of your team?
SAI is family-owned company with a long, rich personal connection to Italy. The team is very committed to the students and the cultural experience.
Many of SAI's employees have been with the company for over a decade. In a field where most organizations have high turnover rates, I am proud that SAI's employees are so closely-knit, loyal and valued.
What do you believe to be the biggest factor in being a successful company?
I believe that communication and camaraderie is key to being a successful, functioning team.