What position do you hold at Aldeas de Paz? What has been your career path so far?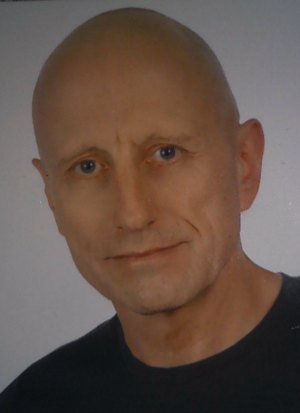 Manfred: I am in the position of a volunteer coordinator. After a successful business career in Holland in I became a social activist and joined small grassroots NGO's around the globe and worked as a volunteer with the intention of helping to create and promote a "Culture of Peace" by putting my professional skills to work. In 1995 I started my first humanitarian project in Merida, Venezuela. The work in Merida focused on children rights. Efforts were made to integrate street children and at risk youth into a more stable environment, and at times, into foster families. With the aim of creating an official organization in Venezuela and thanks to significant fund-raising as well as the collocation of my own life savings, I succeeded in forming 2001 the legal constitution for a volunteer-based NGO in Caracas, Venezuela, called Fundación Aldeas de Paz.
What does the future hold for Aldeas de Paz - any exciting new programs to share?
Manfred: At this point we have a variety of programs: youth care, community; NGO management and admin; riding for disadvantaged children; multimedia journalism; indigenous exchange; medical program. The multimedia program started only a couple of months ago and it is a great success! We found that the activities around multimedia are very stimulating for our young beneficiaries and create a perfect pretext for tutoring classes and homework reinforcement in all school curriculum related subjects. We are now producing short video clips which reflect their everyday reality and those of their family and community. We also discovered that this program is very popular among volunteers and interns
What about the future of the industry? How do you think volunteer abroad will change over the next 10 years?
Manfred: From my experience we will see more volunteers from Asia, East Europe and South America applying for overseas placement. This is a tendency I am observing for the last 12 months and particularly Venezuelan volunteers are increasingly signing up when before 2012 we hardly found any Venezuelan volunteers to join! This is a very positive development and we are now working on publishing our listings increasingly in the Latin world
What do you most enjoy about your role at Aldeas de Paz?
Manfred: I enjoy tremendously the possibility to do meaningful work and be agent for social change. I love what I am doing for work and I feel inspired by the people I meet through my work as Founder and Director of the Peace Villages Foundation. I have a wide range of interests related to the well being and peaceful evolution of humanities and I love promoting community atmosphere and being surrounded by nurturing and like-minded people who are passionate about whatever they are doing.