What is your role at IVHQ Costa Rica? What inspired you to join IVHQ?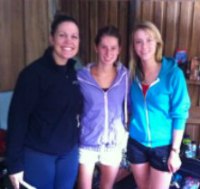 Kim: I am the Director of International Programs here in San Jose, Costa Rica. I have a passion for all things travel, especially in Latin America. After working in the tourism industry for several years, I was looking for an opportunity to really become part of a community in a meaningful way.
What do you enjoy most in your role?
Kim: I love meeting new people every week and getting to know them – volunteers, host families, project directors and being really connected to our community and social projects.
What is your favorite story of an IVHQ volunteer's experience in Costa Rica?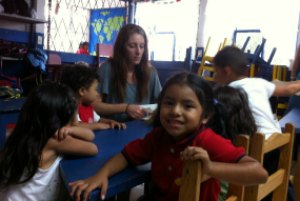 Kim: I have a new favorite every week so that's a hard question! I particularly have a soft spot for the kids at one of the orphanages we work with, so anything to do with them always makes me smile. Another thing that always makes me happy is getting emails or messages a couple of days or weeks after a volunteer leaves sharing the impact that their time here in Costa Rica has had on them.
Whether it was their project, their host family or learning a new way of life, watching how travel changes and impacts people is why I love to do what I do. There is nothing better than seeing a person's first (or second or third) trip abroad change their worldview and their plans for the future—their career ideas, what they want to study, or even where they plan to live.
What should every volunteer considering volunteering in Costa Rica know?
Kim: I suggest that people really prepare themselves. Read up on everything you can about Costa Rica—just start Googling. Spend some time really looking into the city and country, the current events, and the culture and language of the people. Know what the typical foods are and what the weather will be like.
In Costa Rica, the weekend travel is awesome! Look into this before you come, especially if you only have one or two weekends while you are here. There are so many great places to explore and a ton of things to do. The more prepared you are before coming, the more you make the most of your time here.
A few specific things are: a) Study Spanish with us, because your experience is always a little better; b) Be ready for rain (nice and warm) and humidity especially between May and October which is our "green season;" and c) if you have limited time, you should at least get to Manuel Antonio Beach and tour the National Park and get to know the beach there.
What tips/insights do you have for first-time volunteers abroad?
Kim: Book a ticket and just go! There is a whole world out there and a first time for everything.