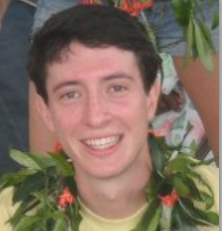 What position do you hold at Bold Earth? What has been your career path so far?
Noah: I am currently an International Program Director and Trip Leader for Bold Earth Teen Adventures. My main job is speaking with families and students to help find the perfect summer program. Having been a participant on Bold Earth Teen Adventures when I was in High School, I fully understand the importance of choosing the right program and am passionate about our mission and goals. In addition to speaking with parents, I program Bold Earth's International Programs. These include programs in Southern Africa, Asia, Australia, Fiji, South America and Europe. I enjoy mastering itineraries, speaking with our partners around the world and having the opportunity to travel.
I attended American University in Washington, DC and worked in the U.S. Senate as a Legislative Correspondent and at the Headquarters of the US Peace Corps. Having grown up in Colorado, I always intended to move back and Bold Earth is the perfect job opportunity.
Did YOU study abroad? If so, where did you go and what inspired you to go?!
Noah: During High School, I had the opportunity to travel with Bold Earth on a number of our International Programs. I visited China, Spain and Southern Africa on 3 week summer adventures with my peers and with great Bold Earth leaders. To me, travel was an amazing opportunity for growth. Leaving home, seeing the world and having leadership opportunities helped to define my interests and my future career path. I was inspired by seeing new places, meeting new people and expanding my horizons.
What does the future hold for Bold Earth - any new programs to share?
Noah: 2013 is Bold Earth's 37th Summer. We have proudly led 13,000 students on exciting, leadership adventures and are excited for the next summer season! For 2013, we have revamped our Spain Adventure program to include a week long homestay in Barcelona as well as awesome surfing, kayaking and cultural activities along the Mediterranean. In addition, we have updated our England's Best trip to offer more adventure and more culture. This trip is the best of both worlds- explore London and all its culture while visiting the wilderness of Wales. We are very excited for 2013, and are always looking to review our itineraries to make them the BEST possible.
What about the future of the industry? How do you think study abroad and international education will change over the next 10 years?
Noah: More people are traveling then ever and they are doing it younger than ever. We continue to grow every summer, expanding to have students join us from 55 countries and all 50 US States. While we still get a majority of our students from the Eastern USA, we are seeing some change in demographics, as more students are joining Bold Earth from the Western USA, and abroad. We have an Office in Europe that coordinates participation for our European Students and are seeing new interest from Asia. We are hopeful that travel becomes more accessible to more people.