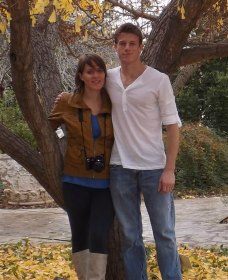 What position do you hold at ISV? What has been your career path so far?
Dustin: I currently work as a Student Care Coordinator at the home office in Yorba Linda, CA. In May of 2013 I was notified of a job opening by an e-mail sent only to alumni. Due to the immense impact that the program had made on my life, I had repeatedly sought employment with ISV ever since traveling with the organization. When I received that e-mail, I jumped at the chance. I was very happy to be given the opportunity and am proud to be a member of the team.
Did you volunteer abroad? If so, where and what inspired you to go?
Dustin: I volunteered in Australia in 2008. I vividly remember attending an ISV information meeting at my campus and looking at all the countries to which I could travel. Having always been passionate about the environment and wildlife, I knew I wanted to participate on a conservation-based project. But which country to choose? Should I work with endangered sea turtles in the tropical paradise of Costa Rica? Take advantage of an once-in-a-lifetime opportunity to interact with Asian elephants in Thailand? Tap into my inner hobbit in New Zealand? Attractive as those ideas were, I had to choose Australia.
Even as a kid I was fascinated with Australia. I remember hand-drawing a huge map of the country on a poster board when I was in elementary school and having a picture of the Twelve Apostles on my bedroom wall. From a natural history perspective, it always struck me as a sort of land that time forgot, with unique flora and fauna not found anywhere else in the world – koalas, kangaroos, emus… what could be better?!
Of course, surfer girls with Aussie accents didn't hurt the country's appeal either.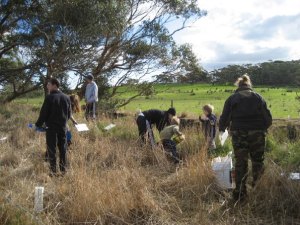 What inspires you most on a daily basis?
Dustin: Encouraging a culture of volunteerism, global awareness, and sustainability is something that I feel is extremely important. In my personal experience ISV excels at introducing these values to students. It is with this knowledge that I have immense personal satisfaction in my job, for even when a task can be as menial as sending an e-mail or entering a few digits into a database, I know that the greater mission to which it contributes is bigger than myself.
What should volunteers know about Australia?
Dustin: When it's summer in the U.S., it's winter in Australia. Also, they drive on the left side (also known as the "wrong side") of the road, which can make even walking across the street a hilariously confusing and harrowing experience.
Oh, the locals will probably have a grand time trying to scare you with tales of vicious "drop bears," but don't worry. Drop bears rarely attack people.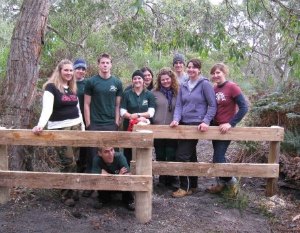 What makes the ISV volunteer programs in Australia special?
Dustin: Australia is truly a unique country with many wonderful things that can be found nowhere else in the world. From its natural beauty to its world-class cities and friendly people, I can think of no better place to travel. Doing so as a volunteer with ISV allows you to see parts of the country and meet people that you might otherwise never have the opportunity to, all while accomplishing something meaningful with your volunteer efforts. I could not recommend anything more.