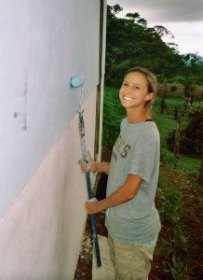 What position do you hold at ISV? What has been your career path so far?
Monique: I Currently am a Student Care Coordinator at the U.S Office. My Career path so far has been many things, but I finally feel that I am where I am supposed to be. I know that my career from this point on will always involve volunteering and giving back.
Did you volunteer abroad? If so, where and what inspired you to go?
Monique: I volunteered with ISV July 2010 in Costa Rica. What inspired me to go on the ISV trip was being able to have the opportunity to go way outside of my comfort zone, and to have the rewarding experience of helping others.
What inspires you most on a daily basis?
Monique: What inspires me the most every day is talking to the students. I love getting excited calls from students because I know that their lives will be changed forever after their trip.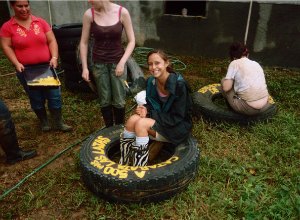 What should volunteers know about Costa Rica when considering it as their next volunteer destination?
Monique: Bring a raincoat! Costa Rica Rains everyday in July, but it is really awesome to experience the tropical storms. Make sure you enjoy Gallo Pinto (rice and beans) because I ate it with every single meal…YUM!
Also expect to be treated with the greatest hospitality you have ever had because Costa Ricans are the nicest, sweetest people ever!
What makes the ISV volunteer programs in Costa Rica so unique and special?
Monique: I believe what makes the Costa Rica Projects so awesome are the amazing locals and the amount of biodiversity Costa Rica has to offer. Experiencing Costa Rica's culture is a rewarding experience on its own, then adding award winning projects to an already life changing experience, just adds the cherry on top.