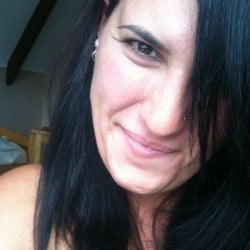 How long have you been at VolunQuest? What is your role?
Cecilia: I've been working for VolunQuest for 2 months as an ESL teacher for adults. I'm involved in the project teaching English to the local police officers in Isla Mujeres.
What inspired you to join the team at VolunQuest?
Cecilia: When I first heard about the projects VolunQuest was planning to start on the island, I was pretty impressed since they were covering a noticeable need that it seemed no one was able to solve.
I think all the team working in VolunQuest share the rewarding feeling of knowing we are making a difference, and that's very inspiring!
What is your favorite aspect of VolunQuest's programs?
Cecilia: I'm involved in the projects related to language teaching, and what I love about this part of VolunQuest is that I get to see students improve their own lives trough English, their effectiveness at work and their general quality of life.
Being part of VolunQuest has given me the opportunity to experience the local culture in a really authentic way, grow as a teacher and earn a lot of experience.
What is the best story you've heard of a volunteer's experience with VolunQuest?
Cecilia: Since I'm teaching police officers I try to get feedback from people that needed their services. Positive feedback shows that the program is working and that's not merely an academic training but a real life skill they are acquiring. Seeing the result of your work is one of the best experiences you'll get here!
What tips/insights do you have for volunteers considering a VolunQuest program?
Cecilia: I can assure you will love the experience! Whatever program you choose you're making a difference here, having a firsthand experience with the people and the language and you will learn a lot and yes, have a lot of fun too! Keeping an open mind will help you understand better the local culture. What else? Smile and enjoy Isla life!