What position do you hold at IEP? What has been your career path so far?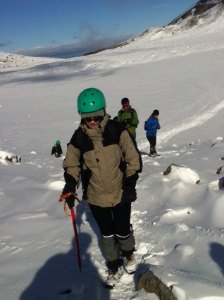 Adina: Work New Zealand Programme Manager. I worked in different positions before IEP – Recruitment consultant, Event Co-ordinator and also helped to send Germans abroad.
Did you do a working holiday? If so, where and what inspired you to go?
Adina: My first overseas work experience started right after I left school I lived and worked in St. Louis, USA as an Au Pair for one year. I just wanted to improve my language skills and learn more about what I would like to do as a career.
What inspires you most on a daily basis?
Adina: The ability to help travellers have the best possible experience here in New Zealand. From helping them open a bank account, to apply for their first job right through helping them decide what souvenirs to take back home. What a great job indeed.
What should someone considering a working holiday consider when choosing a program?
Adina: Have a think what you like to get out of your time overseas, would you like to travel a country and casually work your way around, or if you like to gain career related work experience. Either or, going overseas is the best thing to do to not just get to know a different culture but also learn a lot about yourself. Get involved!
What makes Work NZ so unique and special?
Adina: Besides the stunning landscape (did you know you can ski and surf on the same day in NZ?), it's the people of this country that make it a fun, safe and truly unique place to visit.