What position do you hold at HEC? What has been your career path so far?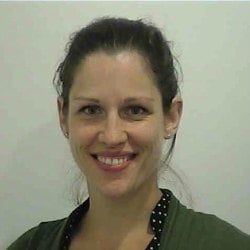 Valérie: I am the French Language Advisor at HEC Montréal Business School. I also teach Business French. I have a Master's degree in Linguistics with a major in Teaching French as Foreign Language. I have been teaching since 2008 in various academic institutions throughout Montreal.
What does the future hold for HEC - any exciting new programs to share?
Valérie: Definitely, this new Business French Summer School.
What about the future of the industry? How do you think study abroad and international education will change over the next 10 years?
Valérie: I believe that Montreal in the coming years will become more and more attractive as a destination to study French mainly due to the fact Montreal is dynamic, open-minded, welcoming and most importantly bilingual city.
Which study abroad destination is most underrated? Conversely, which is most overrated?
Valérie: I think that Montreal should be recognized internationally as the ideal city to study and practice French in North America.
Why is language learning and cultural immersion important to you?
Valérie: Learning a language is a gateway to embrace other cultures. It also allows us to reflect upon our own mother tongue. Obviously, taking part in an immersion program provides the best way to experience the language to its fullest while traveling and making unforgettable memories.
How have you changed/grown since working for your current company?
Valérie: I am always learning new things, notably in the field of Business French. I have been familiarizing myself with this new field of study since my appointment at HEC Montréal Business School.
What language have you always wanted to learn and why?
Valérie: I greatly desire to learn Japanese in order that I may teach French in Japan.
What does your home-country 's culture value that is taught in your program?
Valérie: Having been a professor in the Province of Quebec, I have particularly enjoyed making references to the specificities of the québécois culture and mores. I also love referring to the idioms that are unique in Quebec while contrasting them to their counterparts used in France.