Tell us a little about Love Volunteers and your role at the company.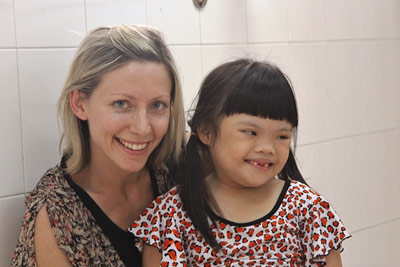 Kelly: Love Volunteers is a volunteer agency run by people who are passionate volunteers themselves. We started the company after our own volunteering experiences with other agencies and simply thought (knew) that we could do better. We keep our overheads down and run a sustainable agency, which is reflective in our fees. Volunteers tell us they appreciate this.
Our focus is on making a real difference in developing communities around the world. We achieve this by carefully choosing our partners and forming real relationships with them. Because we understand their needs we are able to place the right volunteers in the right environments. We would rather keep to this than place too many people in one community at the same time, which swamps the project and leaves people feeling as surplus. The formula we employ leads to a win win outcome for both the volunteer and community.
We have project partners in 28 countries and programs that range from working with children or the elderly, medical care, community development, teaching, conservation and even animal welfare. There is something for everyone when you become a Love Volunteer.
I am a Director and my daily duties involve every aspect of the business. On any given day I can be working on screening applications, communicating with our project partners around the world, helping newly signed up volunteers with questions they may have, working on and developing new marketing initiatives, scouting for new programs that would compliment our mix, doing a stationary order for the office and more. It's a real hands role, extremely challenging and I love it!
How did you get involved in the volunteer industry?
Kelly: I'm very fortunate to have been raised in New Zealand which is a great country to have grown up in and has provided me with lots of opportunities, travel being one of them. I love helping others and its through my travels and interest in other cultures that I came to be a passionate volunteer myself.
My brother Julian founded LV and after I visited several programs in the early days I wanted to do more and became a Director of the business. My background is in logistics and customer service so found it a good fit in terms of the skills that were needed to do well in the roll.
What makes Love Volunteers unique?
Kelly: We are a passionate volunteer agency that is run by volunteers. We form strong relationships with all of our volunteers and project partners, making sure each placement is the right fit. Lots of other agencies work on sheer volume and put pressure on communities to work exclusively through them. This strikes us as counter intuitive and isn't in the best interest of the program, community or the volunteer.
Because we are passionate about and still volunteer ourselves we understand what is needed from both sides of the equation and work hard to achieve mutually beneficial results. We feel we do a pretty good job with this and regularly get feedback from volunteers and partners which supports this.
How do you ensure your programs are sustainable and mutually beneficial for you, the community, and the volunteers?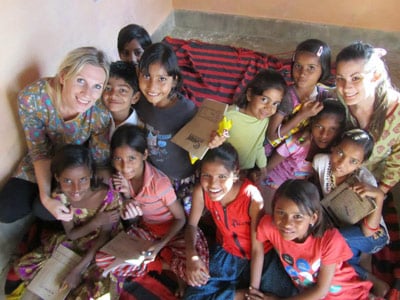 Kelly: Because we have done it ourselves and work hard to form real relationships with all parties involved, we have a good feel for what will work and what won't. Communication plays a huge part in this. We are regularly in touch with our project partners, discussing how placements are going, what projects they have coming up and how we can best fit any needs they have now or in the future.
On the flip side we screen our volunteers and get to know who they are, what they want out of the experience and importantly, any skills they have which can lend themselves to specific programs. We prepare them as best as possible (setting real expectations so they know what challenges lay ahead) for their placement(s), keep in touch with them through their tenure and follow up with them afterwards. We love feedback and without it we wouldn't be able to have come this far.
By putting the volunteers and projects first the growth of LV is purely a by product. We are always working to improve every aspect of what we do. Being open minded to new ideas and opportunities definitely works in our favour too.
What does the future hold for Love Volunteers?
Kelly: The year ahead is an exciting one! We are growing and developing some fantastic partnerships with both travel companies and organisations. Our latest project is the formation of a scholarship program which will give us the opportunity to place more people into our programs.
Our main goal is continued growth, placing more volunteers into more projects and helping them make even more of a difference around the world - We want to get bigger, we have to if we want to help more people, but we are committed to never losing focus of why we do this and what makes LV unique.