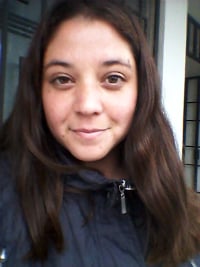 What makes interning in Chile a unique experience for participants?
​Pamela: My country is a country where the new generations have a strong social conscience, stemming from their own experiences. We are a county with diverse attractions - from climate to culture - a country in which, when you travel from one city to another, you have to use different words when ordering a kilo of bread, and, when you leave a sunny, warm region, the next one you enter might have snow.
We are a country that is friendly to visitors and always ready to help someone who is having problems with their map :)
What can you tell us about the workplace culture in Chile?
​Pamela: Due to globalization, cultural shock should not be so extreme for a foreigner in Chile. An intern should know that Chile is the country with the fastest growing economic development in Latin America.
Of course, some things are different, generally cultural details, for example the closeness or interest that your co-workers will show in you, but this is just to get to know you!
What level of Spanish proficiency should interns have when considering this internship? Is prior work experience required?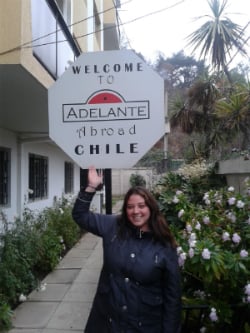 ​Pamela: It is important to be able to fend for oneself with the language, and here in our school you can learn how to survive the Chilean Jungle! My recommendation is that if your Spanish is basic, you should opt to live with a Chilean family. There you will learn much more new vocabulary than if you live with people that speak your same language.
Prior work experience is also important; my best advice is to choose a field where you will feel confident in yourself.
What are some extra-curricular activities participants enjoy while interning abroad in Chile?
​Pamela: There is lots to do in Chile: go to the beaches of Horcón and eat a delicious saltwater clam and cheese empanada, exercise along the edge of the sea, head inwards to the countryside, explore the hills, ride the funiculars in Valparaíso, go to concerts and shows, as well as an infinite number of weekend activities, and, if it is a long weekend, you can take a bus and visit a different region of Chile, or even Argentina.
What is one piece of advice you would offer someone considering interning in Chile?
​Pamela: I think it is very important to research before you come. Specifically, about how you can develop professionally in your area of study while in Chile.
We are a growing culture, but not under-developed, you will see many things that are very similar to your country, what is of prime importance, is that you come with an open mind.
Anything else you would like to share?
​Pamela: Coming to Chile is an adventure from start to finish. It is a long journey, but if you are lucky, from the moment you see the mountain ranges, you will discover a country full of possibilities. You will have the chance to see extraordinary landscapes, while enjoying day to day life, it doesn´t even matter if you come during the winter, here there are thing to do every day of the year.
For my part, I hope that your experience is extraordinary, and, above all, enriching. Discovering new countries will always fill you with new experiences and you should learn to absorb each moment – write travelogues, take photos, try traditional dishes, talk to new people – this is the true meaning of travel.