What position do you hold at City Travel Review?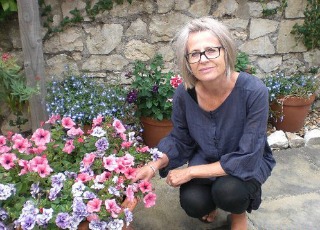 Sally: I offer a proofreading service to City Travel Review (CTR) project members. My aim is to improve the grammatical accuracy of the articles whilst retaining the intrinsic expression of the language.
The reviews should reflect the interest and personality of the writer so those whose first language is not English are not disadvantaged.
What do you most enjoy about your role?
Sally: I have previously worked as a TEFL teacher and not only does language excite me, but I am frequently thrilled when I read an article with such a fresh and creative perspective that it makes the experience come alive for me too.
What makes City Travel Review's programs unique?
Sally: CTR is unique in that it is founded by young people who relate to the aspirations and mind-set of the project members. They know what is required to create a worthwhile and fun experience and never fail to deliver a memorable program for all its members.
You've only got to read the Travel Reviews to see what a rich and exciting program the participants enjoy, far exceeding the experience available to ordinary tourists or travelers. You sense the pride and achievement of every project member as well as the enormous fun they have exploring the city.
What's your favorite story of a program participant's City Travel Review experience?
Sally: I have never needed evidence of the reliability of CTR to deliver a brilliant program, but it was a real endorsement when I heard that one of its participants who had been in Berlin for a fortnight had requested a place to stay on and join the others o the full semester project.
What tips do you have for someone considering a City Travel Review program?
Sally: The benefits of a CTR project are enormous: hands-on experience in a field of interest, together with increased personal development, skills and specialised knowledge. You might be finishing school/uni/college, kicking your heels between degrees, looking to invigorate your career or finding a new one, or quite simply considering a gap period to refocus and gain a fresh perspective on your life.
If you are in this type of situation then a CTR project would be valuable but you may be asking if you are the type of person who would fit in. Well you would certainly need some of these attributes: a love of learning; a passion to acquire a foreign language; an enjoyment of travel; an appreciation of working in a fun interactive team and of course be someone who is up for a challenge. If you can tick one or more of these, then a CTR project is for you.